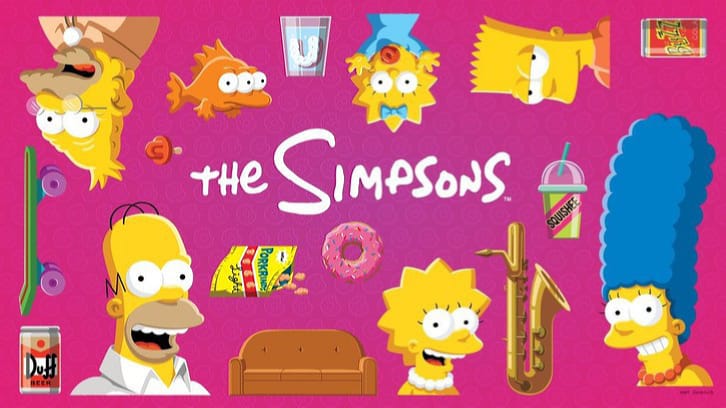 *NOTE – This review may contain spoilers.

Coming off of one of the greatest seasons in recent years, 'Undercover Burns' has a lot to live up to. And by placing an infamous supporting character in the limelight, it definitely is a determined choice.
Mr. Burns has a history of being a character that we know and love-to-hate, with a strong record of taking centre-stage. From the controversial two parter 'Who Shot Mr. Burns?' to the well-reviewed 'Last Exit to Springfield', the power plant boss is a historically safe option for a season opener.
In the season 32 premiere, Mr. Burns does something he doesn't usually do, and that's make an actual effort at befriending his employees (after trying to spy on them, but that's not that important!). He does so by taking on the persona of Fred, a robot that he is inside of, kind of like a Dalek. It's a fun concept that's definitely been done before in the animation genre, but with some funny moments such as Burns realising that being on the other side of the hounds chase can be seen as kind of "cruel", it's one of the few times where it's pretty engaging.
Burns taking on the Fred persona is a fun way to take what we love about the notorious man - his ignorance to basic decency - and giving the character a taste of humanity. We love (and hate) Mr. Burns because of his obsession with abusing his workers, but seeing him react to getting a touch of a real friendship is a nice change in narrative.
Something that makes the previous season such a successful one is the fact that it features great B-stories in almost every episode. And although this one doesn't even attempt to have one, it proves unnecessary as the Mr. Burns' narrative is perfect on its own. Mr. Burns has something that a lot of the other supporting character do not, and that is the ability to keep us consistently entertained, regardless of which scenario he is placed in. Between his witty and cruel humour to the way he can have a great back and forth with almost anyone, there's no surprise behind why 'The Simpsons' have chosen him to kick off the 32nd season.
The general comedy of the episode does bode well, with great lines from Mr. Burns, Homer, and the ever-so lonely Smithers. As the first episode to be written, filmed and released in its entirety over the Covid-19 pandemic, it's pretty surprising that 'The Simpsons' wouldn't take this as an opportunity to make an obvious gag in relation to it. But that might have to do with the fact that we've seen more than enough references over the past few months of television, and being one of the most reliable forms of escapism, there may be a specific reason for that.
Overall, 'Undercover Burns' is a great episode, and adds to the already incredible catalogue of Mr. Burns-centric storylines.