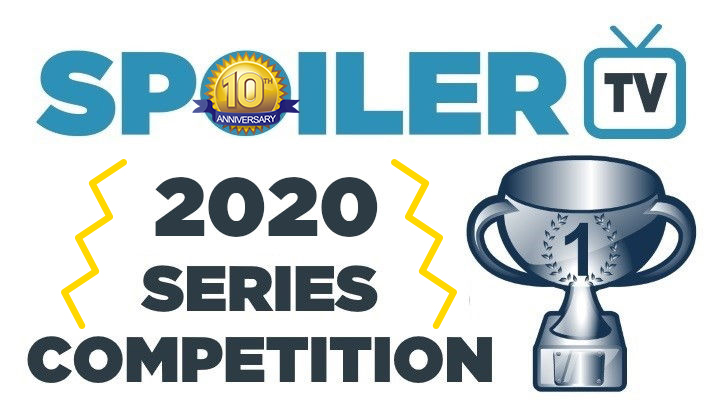 We began with 64. We stand now with just two. One of Outlander or Wynonna Earp will end the week crowned the winner of SpoilerTV's Favourite TV Series Competition for 2020. But who will it be?

Remember - it's a 48-hour window final!

The semi-finals featured three former winners; we come into the final with just one still standing. Outlander vs. Lucifer had to, by definition, eliminate one former winner, and it was Lucifer which fell out - but, my word, was it close. Just 93 votes separated the two shows in a poll which had more than 7,000 participants. The Starz series was much further clear at one stage, but Lucifer's fans pulled it back to provide a nervy moment. But here we are, with the 2014 winner looking to repeat past glory.

Wynonna Earp began this year's competition against Watchmen, having lost both of its previous two ties in years gone by. Its record did not reflect the passion and widespread nature of the fanbase; well, now it has. That history makes today's appearance something of a shock, but it really shouldn't be too surprising in context, especially since it's a seeded show here. Supernatural's last semi-final appearance ended in defeat too - but to runner-up Castle. Can Wynonna Earp do what the ABC drama couldn't?

A reminder of the rules:

1) Two shows will go into battle in a poll, where after exactly 24 48 hours, the leading show will win the battle. Each poll will open and close at 12pm ET.
2) Vote for your favourite and spread the word with your friends & fans.
3) One vote per person per poll.
4) Comment on what you voted for on in the comments below.
5) Have fun. This is a friendly & competitive competition. Please do not start attacking other fans or fangroups in the comments, because this really isn't what this competition is about.


We've also got a third-place play-off between Lucifer and Supernatural. In its own right, this is a hell of a tie - it would have been a worthy final, just as our actual final is.
Click here to view the draw in a new window
Don't forget to Facebook, Tweet, and share the poll with your friends! The more people that you get to vote, the better chance your favourites will win!
Check back on Friday for the result, and on Saturday for the final wrap-up post!