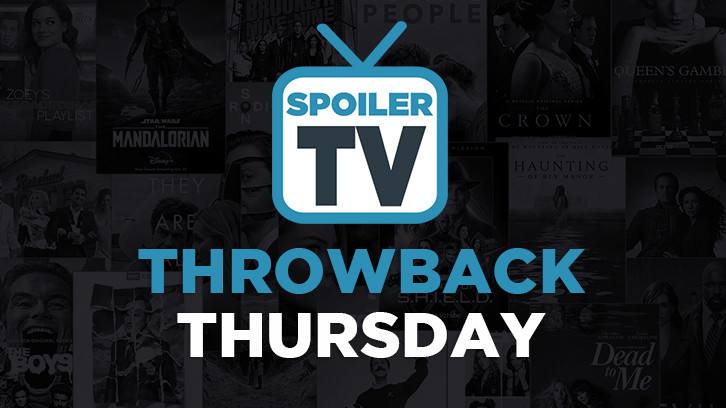 Throwback Thursday is a weekly article in which we look back at our favorite TV episodes from the past.




While the first part of the pilot does drag a little as it sets up the show's premise, the second half is really well-paced and ratchets up the tension. I like how it integrates action, drama, and laughs throughout, but mostly I like how it makes me think. The whole premise of how history can change through the smallest of details fascinates me and when Sliders is at its best, it is clever and thought-provoking. Although it is a procedural, the premise allows the characters to take on a lot of different challenges in each world, making it comparable to how iZombie changes each episode depending on the brain that Liv eats. It also allows the characters to grow and the actors to play multiple roles. Overall, the worldbuilding allows for lots of different possibilities and this is one show that I think could be great in a reboot. This episode in particular remains one of my favorites because they obviously spent a lot of time creating the Russian world and adding in both subtle and glaring differences. It is also a good way to showcase the characters since they all face unique challenges. Overall, the Sliders pilot is one I can enjoy in multiple repeats and it endears the characters to me, making its first 3 years still one of my favorite sci-fi adventures and solidifying it as appointment TV for me in the 90's.
Grade
: Overall = B / Part 2 = A-
Best Scene -tie - the twist at the end / Quinn realizing Wade is still alive
Best Moment - Arturo reassuring Quinn that they will get home
Best Reason to Watch - the details included in the Russian worldbuilding
Best Character Interaction - Quinn and Arturo
Best (If Shortest) Speech - Wade telling the rebels that they won't fail in their very risky plan
Best Music / Most Moving - Rembrandt singing Amazing Grace over the dead
Worst Music - communist rap
Best "Young'uns" Head Shake - Arturo explaining a slide rule to Quinn
Best Twist - Wade is the commander of the Underground
Best Recurring Character - Pavel the taxi driver
Worst Recurring Character - Hurley the terrible computer store boss
Most Ruthless - the phone company
Smartest Guy in the Room - Quinn may be a genius but Karpov, the lowly guard, unravels the whole plan with intuition and common sense
Biggest Threat - support PBS or else
Best Allusion Only if You Lived in the 80's - People's Court with Judge Wapner
The "I Don't Think So" Award - the Lincoln statue didn't look at all like Lincoln
The "Say What?" Award - Why is a Communist court swearing by God? That makes no sense at all.
The "Are You Sure This Is San Francisco?" Award - Street food only costs a dollar here? Are you sure? Even in the 90's, San Fran was expensive.
Best Quotes
:
1. Rembrandt: "You're gonna have to explain this to the insurance boys, Q-Ball. You're gonna have to tell them that my beautiful red sled is on another planet where it's stuck in a freakin' iceberg. They're never gonna buy that when I put in my claim."
2. Arturo: "Anyone fancy a kielbasa?" Quinn: "Professor, how could you eat at a time like this?" Arturo: "My stomach has no political preferences."
3. Doc: "You do know that if we fail tonight, the entire West Coast uprising will be extinguished. Everything, finished." Wade, as the rebels look at her for inspiration: "Then, we won't fail."
4. Quinn: "Well, I'd like to propose a toast. To wherever you live." Rembrandt: "And whatever your struggle." Wade: "To the revolution." Arturo: "And to the end of a journey."
5. Arturo: "A bad dream?" Quinn: "I was down in my basement. My mother came looking for me. No matter what I did, she couldn't see me. She's lost dad, now me." Arturo: "You're not lost. You're just misplaced. Don't worry. You'll see your mother again."
6. Arturo: "Why, that's the Domino Theory. In reality, in our universe, it was the Soviet Union that collapsed. The Berlin World was pulled down and Communism is virtually extinct." Wilkins: "Sounds like a dream, doesn't it?" Doc: "We're on the wrong planet, my friend."