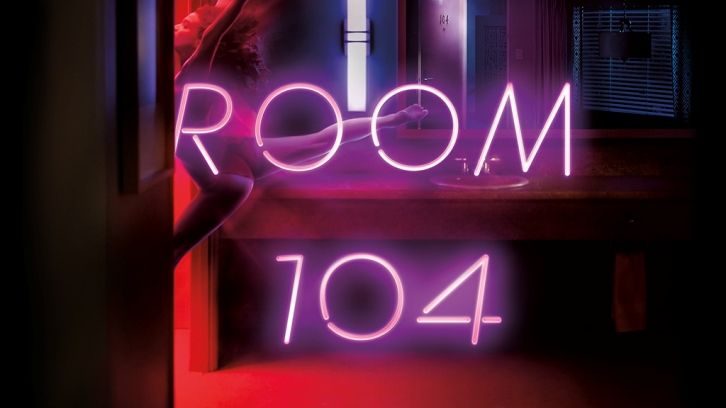 WARNING: Please don't read if you haven't seen Room 104 4x06 The Hikers yet! SPOILERS AHEAD!
For this week's installment of the final season of HBO's late night anthology, we have Room 104 veteran Lauren Budd (she directed season 2's finale) pondering the limitations of friendship. Like 4x02 Bangs, the concept of female friendship is explored. This time, though, it is much more overt and aggressive.
Here, we meet best friends

Megan (

Stranger Things' "Barb" and Riverdale's Shannon Purser) and Casey (

Guardians of the Galaxy 2

's Kendra Carelli), two young women who could not be more different from a physical perspective. Normally, that wouldn't be as much of an issue. However, since these characters are young women, it is clear that a lot of vanity and jealousy are going to come into play. Like a lot of younger females, their friendship may not be long for this world, or were they ever really real friends in the first place?
We don't know much about these two ladies, except they have graduated high school and are traveling to go on a 3 month hiking journey before heading off to university life. It seems that they have stopped off in Room 104 after only their first day of hiking and poor Megan already had developed a blister on her foot after a little pebble got in her shoe. It is clear that she has more than a blister on her mind as the two begin to argue and their so-called friendship seems more and more an act of sympathy more than anything actually genuine.
We see that Casey cares enough about Megan to prepare a bath for her. I actually feel that their friendship has integrity behind it. They clearly have a history and would never agree to go on a rather long "trip" together without something bonding them together in the first place. Usually, teenagers in high school only have a friendship if they physically resemble one another, which these two young ladies do not. Casey feels she has the upper hand and doesn't see how Megan could ever be comfortable in her own skin, yet keeps subverting her expectations of what a plus-sized woman can do for fun. Casey says some seriously hurtful things in order to placate and make herself feel at ease, none of which seem to get under Megan's skin. I was halfway expecting a twist ending where one of the young women were either an imaginary friend or a ghost, or perhaps they are the same person.
I'm not even sure you could say they are two sides of the same coin. By the end of the episode, you start to wonder if they even listened to the same music in high school, let alone thought their friendship was based upon anything other than self-deceit. Of course, at the core of any friendship is love and love is two fold. One who is your best friend might also be your worst enemy and vice versa.
That might be the case here. It would be too easy to write off these two as never having been friends in the first place since we don't get much biographical info on them. We see Megan's blister as the opening shot of the episode. Their friendship is this blister, smooth at first, then swells at the first sight of conflict; nothing that cannot be healed, though. The truth is at the surface and it has caused irritation and threatens to burst. At least Lauren Budd didn't give her a really big pimple.
There are some strange plot holes here, though. Megan suggests that Casey put the rock in her shoe herself, even finding a bag of rocks in the middle of the night. Why did Megan hike when she felt an uncomfortable rock in her shoe? Why didn't she throw it out? Why would Casey have a whole bag of rocks when she only needed one? Wouldn't that be really heavy for her to carry around? Sounds like someone has some serious emotional baggage that needs unloading, which is what happens in the second half of the episode.
As with last week's episode, 4x05 Oh, Harry, we get a lesson in objectivity vs subjectivity. Casey needs to believe that Megan is an object unworthy of attention and self-satisfaction. She needs to feel like "the pretty one" in this twisted friendship. Only she wants to feel happy, no one else is allowed to be as happy as she wanted to believe she is, especially when Megan looks like such an easy target. They were never on equal footing. Casey probably befriended Megan b/c she wanted to believe that Megan was a charity case, someone she could always feel superior to, at least in physicality. Casey then has her breakdown when she realizes this is not so and claims Megan is disgusting when she's really talking about herself on the inside. Casey's sense of power has diminished. None of this fazes Megan. She knows.
Yes, the illusion this friendship has been standing on is shattered by Casey's actions. Perhaps she wanted to end things with Megan and just didn't know how. They were both ignoring the reality that was slowly rearing its head in their face and now that blister is about to pop after coming to a head.
By the time Casey finally takes her bath and Megan infers that she is going to take a hike (as in, "get lost"), we realize that this hike both exists in the physical and metaphorical world. Their friendship is now probably a thing of the past. Casey is revealed while Megan has the strength to carry on, with or without a blister. Hopefully, Casey will get over herself so she, too, can leave Room 104 behind without a scratch.