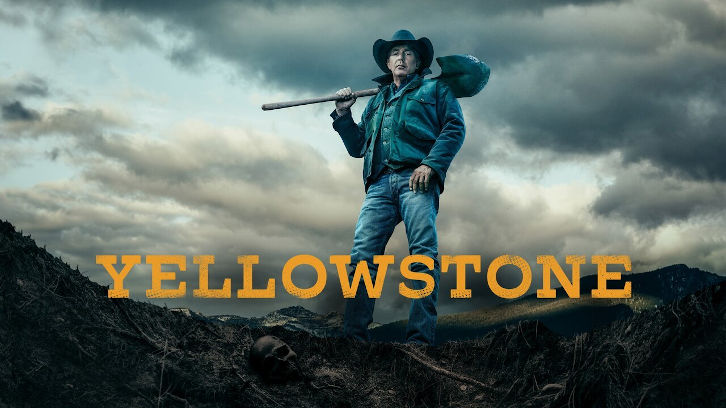 This episode opens once more in the idyllic wilderness of the ranch, though the pocket of quiet the Duttons find themselves in is, as expected, the calm before the storm. So far this season there has been a heavy lull hanging over the family, clearly still reeling from the kidnapping of Tate, and as a result there seems to be an emphasis on strengthening the bonds of various relationships. We see the stoic patriarch bonding ever more with his grandson, making a concerted effort to open up to the suffering child and work through his scarring traumas. Their conversations are healing for both of them, as it is clear John still blames himself and holds the guilt of losing Tate close to his heart. Romance is also clearly in the air, with both Rip and Beth and Monica and Kayce hooking up for rendezvous – the latter's tryst in the woods even had a not-so-secret spectator. It does make you wonder why they seem to be stapling down these couples, call me a cynic but is there heartbreak on the horizon?

The first crack in their delicate peace occurs when Beth finds out about the prospect of a land takeover in order to put in an airport. Kelly Reilly always impresses, fluctuating between cold and calculating, fiery anger and mesmerising moments of vulnerability with a natural ease that makes me always look forward to her scenes. Her conflict with Josh Holloway's Roarke Carter may be in its early stages but with their barb-laden conversations heating up, there's two ways this could go. Judging by Beth's unwavering loyalty to her family and Rip, I'm guessing its going to be more of a business-orientated battle rather than a steamy affair and I hope I'm not wrong.

The next splinter in the works is Jamie dealing with livestock agent Hendon's brutal form of 'justice'. This shady cover-up is particularly prevalent in the current climate and the amount they manage to get away with was astounding. It was interesting to see Jamie find his groove once more, his cowering character flits between beaten dog and swaggery lawyer so well it is hard to get a read in him occasionally. His talk with the attacked girl's father was a big risk and to see the man immediately proclaim that Jamie should be the next mayor took me aback. There's a rather archaic approach to law in the area that we've seen with the Duttons countless times and clearly it's a sentiment felt with a lot of the people in the community. Something tells me this could come back to bite them on the ass though.

There is no happy ending either. As the group go to see Jimmy compete at the rodeo there was a bit of levity with the jubilant atmosphere and his love struck gazes at a new potential love interest, Mia. However, this smitten moment quickly takes a turn for the worst as Jimmy is ultimately thrown from the horse and the episode ends on his unmoving form. I am keeping everything crossed that this is not the end of his character, as his naïve, endearing quality is a breath of fresh air among the more cynical, thick-skinned cast.