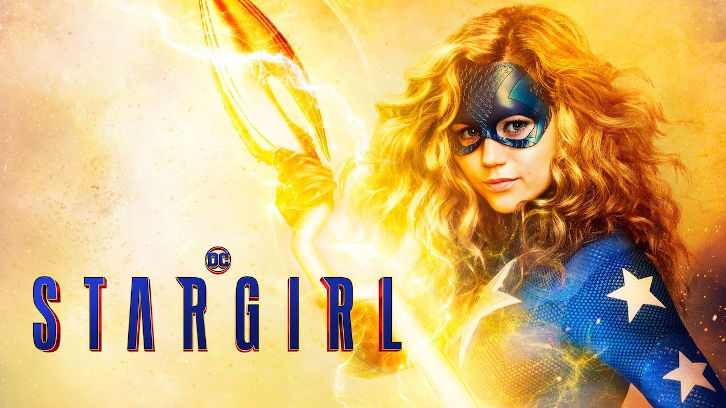 After last week's action-packed episode, the series kicked into high gear as the ISA's plot began to unfold and the JSA began their training. This week's episode might've not been AS exciting as that one, but it still proved to be a solid hour of television nonetheless.


Most of the episode saw Courtney out of commission due to her previous fight with Cindy, so this gave the show a chance to highlight some of the other characters. Pat got some focus here, as he grows increasingly conflicted on rather or not to let Barbara in on what all's going on, and it should prove as an excellent source of drama going forward. He also got to take the lead on a JSA mission with Beth, which resulted in a surprisingly great dynamic between the two.
The house infiltration was very well done, showcasing Beth and Pat's dynamic well why also showing a bit of maturity on Beth's part. This, as well as the JSA meeting scene earlier in the episode, showed her growing out of the giddy teen and becoming a more serious and determined member of the team. I really appreciated it, and though we didn't get to see much of them, I also feel Yolanda and Rick are starting to gel better together along with Beth (though Rick's anger issues are still a nuisance at times).
The house infiltration paired with Cindy's "visit" to Courtney made for a real tense episode. Cindy revealed to Court that she knows who she really is, and plans on killing all of her friends. This leads to a massive final clash between the two (another excellently choreographed fight scene), that ends with Henry showing up and emitting a literal "brainwave" that knocks both Cindy and Courtney out. Cindy is then taken captive by the Dragon King's goons, and we can only assume she'll be out of the loop for the next few episodes.
Speaking of Henry, after discovering the full extent of his powers and the truth behind his dad, it looks like next week we'll be witnessing Courtney try to recruit him into the JSA officially. Considering the absolute jerk he was at the beginning of the season, I'm betting most of the other JSA members are not going to be too happy about that. It should make for a very interesting episode.
On the villain front, we found out that Jordan/Icicle's wife's death was somehow connected to a poisoned water supply, and that a company named Bannerman was responsible. It's been a while since we've gotten any development for him, so though this was small, it was a nice tidbit of info. It gives us a better picture of what/who the ISA is planning on targetting. Elsewhere, the Dragon King's origins were revealed, and resemble his comic book counterpart's rather closely. He now knows of Henry's abilities and seems like he'll be targeting him next week for potential recruitment. All very exciting stuff.
The last thing I'll point out is the scene between Mike and Court, which was a nice touching moment between them. Thankfully this put my worry last week of Mike's jealousy lasting too long to rest. Looking forward to seeing how that relationship develops going forward.
Another great week for Stargirl. How'd you guys like the episode?