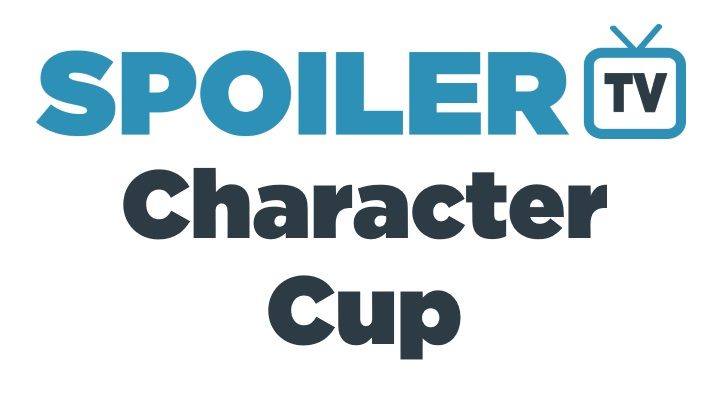 Welcome to round 4. Only 8 characters remain in the Cup and if round 3 was any indication, it should be an interesting ride to the end. Round 3 saw some highly nominated characters fall and others struggle to stay in, with overall polls closer than they have been in previous rounds. The only character that did not struggle was Jamie Fraser, who has the most votes of any character overall. Will this finally be Jamie's turn to be crowned champion or will this female-skewed contest crown a new lady? It is telling that Jamie has only faced male characters so far. Will his reign continue as he faces The 100's fierce queen, Lexa? Here's hoping round 4 polls remain close and may your favorites prevail.

Today also begins our mini-contest on series finales (woo hoo!), which includes Breaking Bad (the #1 seed), The Good Place, Fringe, LOST, Timeless, Once Upon a Time, Sense8, and Dark. I hope you have a favorite in there! The mini-contest will run exactly like the Cup. The winners will move to the next round until 1 prevails. Also, congratualtions to Nick, who has pulled into the lead in our prediction contest with a score of 67. Coming up on him are no name with 64 and Psazzy and Pao with 63 points each. With leading characters falling or barely making it through, this is anyone's Cup. Good luck to all!

A special shout-out of thanks to Richard A. Murray, who is again providing pictures for the last rounds of the contest. Thank you! You make my job easier.



Rules
Stats and Brackets
Character Videos - Round 4
Prediction Contest Leaders / Wish List Contest Leaders
Round 1-3 Polls


Round will end at approximately 3:15 pm CST on Tuesday, July 21.




TV Talk Topic:
TV Talk Topic: The Power of Music
- How important is music to you in your TV shows? What are some of your TV musical highlights or favorite music moments? Is there a show that does music particularly well? (Thanks to everyone who suggested we use music for our TV Talk. It was one of the most suggested topics so I made these questions more vague to incorporate everyone's ideas.)