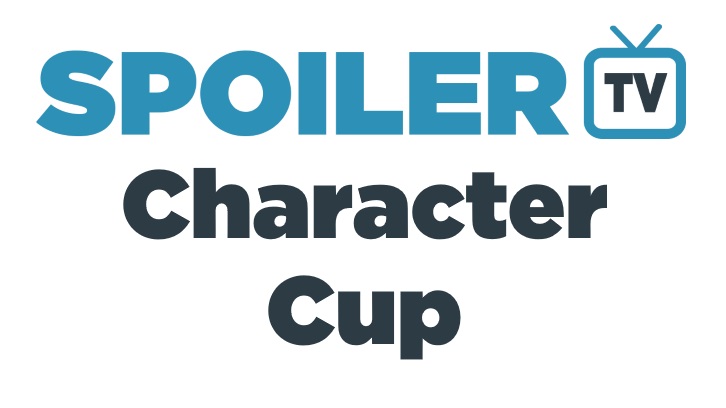 The nominations and rankings are done and now the real fun begins. Below you will find a complete list of characters that made it into the 2020 Character Cup and the official brackets. For those new to the Character Cup, one additional piece of fun is the prediction contest. I highly urge you to enter because it's a lot of fun and absolutely free. This is your chance to guess which characters will win each round. Remember the prediction contest is about who you think will win, NOT who you want to win.

Like last year, we are using Challonge to run it. You will have to put in an email address to create your bracket, but the only person who can see that e-mail is me and I never look at it. Feel free to make up a totally bogus address. The system does send out an e-mail announcing the winners at the end but I will post that info here too. You have until 1 pm CST on Sunday, July 12 to complete your predictions. Enter through the link below:




1. Only one prediction per person. You can also do a wish bracket.
2. When titling your prediction,
please use your Disqus or SpoilerTV name
. If you do not have either, please use your name instead of something clever.
3. Your predictions can be edited up until predictions close.
4. All predictions must be finalized by
1 pm
CST on Sunday, July 12
to be eligible. Once the contest starts, no other predictions will be accepted.
5. The grand prize winner wins…bragging rights. Hey, I'm a teacher; I can't afford cool prizes. Last year,
Rn
won. Good luck to all!
Ordered List of Characters in the Cup:
1. Scylla Ramshorn (Motherland: Fort Salem)
2. Jamie Fraser (Outlander)
3. Eliot Spencer (Leverage)
4. Sam Winchester (Supernatural)
5. Oliver Queen (Arrow)
6. Villanelle (Killing Eve)
7. Lexa (The 100)
8. Lena Luthor (Supergirl)
9. Sara Lance (Legends of Tomorrow)
10. Jethro Gibbs (NCIS)
11. The Doctor (Doctor Who)
12. Leo Fitz (Agents of SHIELD)
13. Alice (Batwoman)
14. "Buck" Buckley (911)
15. Malcolm Bright (Prodigal Son)
16. Colleen Wing (Iron Fist)
17. Fallon Carrington (Dynasty)
18. Beth Boland (Good Girls)
19. Steve McGarrett (Hawaii 5-0)
20. Nicole Haught (Wynonna Earp)
21. Peggy Carter (Agent Carter)
22. Buffy Summers (Buffy, the Vampire Slayer)
23. Ben Linus (LOST)
24. Hondo Harrelson (S.W.A.T.)
25. Elizabeth Jennings (The Americans)
26. Annalise Keating (How to Get Away with Murder)
27. Judy Hale (Dead to Me)
28. Juliet Higgins (Magnum, P.I.)
29. Raymond Holt (Brooklyn 99)
30. Ernesto Alamares (Almost Paradise)
31. Peter Bishop (Fringe)
32. Caitlin Snow (The Flash)
33. TK Strand (911: Lone Star)
34. Brooklyn 2 (Utopia Falls)
35. Kat Edison (The Bold Type)
36. Uhtred (The Last Kingdom)
37. John Reese (Person of Interest)
38. Sydney Bristow (Alias)
39. Riley Davis (MacGyver)
40. Stiles Stilinski (Teen Wolf)
41. Angela Abar (Watchmen)
42. Catra (She-Ra and the Princesses of Power)
43. Anne Shirley (Anne with an E)
44. Chloe Decker (Lucifer)
45. Janet (The Good Place)
46. Lois Lane (Smallville)
47. Danny Reagan (Blue Bloods)
48. Zoey Clarke (Zoey's Extraordinary Playlist)
49. Jean-Luc Picard (Star Trek: Picard)
50. Raymond Reddington (The Blacklist)
51. Lucy Preston (Timeless)
52. Seeley Booth (Bones)
53. Geralt (The Witcher)
54. Spencer Reid (Criminal Minds)
55. Alex Karev (Grey's Anatomy)
56. Jesse Pinkman (Breaking Bad)
57. Anne Lister (Gentleman Jack)
58. Justin Foley (13 Reasons Why)
59. Thomas Shelby (Peaky Blinders)
60. Merlin (Merlin)
61. Shaun Murphy (The Good Doctor)
62. Nora Durst (The Leftovers)
63. Jughead Jones (Riverdale)
64. Dexter Morgan (Dexter)