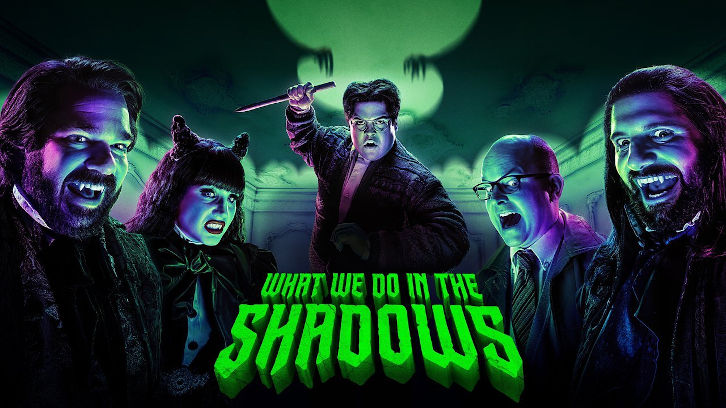 The penultimate episode of What We Do In The Shadows, 'Witches', is self-explanatory in how it expands the fantastical universe, but also gives our main characters the space to develop in their own wacky way.

Laszlo is in the middle of boasting about his apple garden (he used to love them, now not so much), when he gets lured by a goat and abducted.

Nadja immediately recognises them, and goes hysterical, and is not taken seriously – well, until Nandor isn't taken as well.

As the witches take their victims to their hideout, Guillermo, Nadja and Colin follow them, all the way to a shop. Guillermo goes in first and enjoys a nice conversation with the shop assistant before they make their way inside.

As Nandor and Laszlo are prepared for whatever sacrifice the witches need them for, Guillermo, Nadja and Colin end up in a makeshift escape room. All the doors lead to strange ends, including exactly where they start from.

Meanwhile, in the ritual room, Lazlo and Nandor discover that the witches want their semen to make a youth potion. Though they are enthusiastic about it, their joy comes to an end fast, as they discover how unpleasant the process is. Luckily for them, Guillermo discovers the way out of the holding room and he, Nadja, and Colin go to rescue Lazlo and Nandor. The witches outnumber them, however.

The coven is headed by Lilith, who knows Nadja, who in turn dislikes her for having slept with Laszlo. Unfortunately, he has slept with lots of brunettes thinking they are Nadja, which in this case works out to their favour. The introduction of actual witches in the show is exciting (rather than the previous appearance of hats, made out of their skin).

The confusion provides Guillermo with enough time to come up with and pitch a perfect business idea, turning out to have as good a business sense as his knack for killing vampires. Both sides approve of his idea to provide the witches with an endless supply of semen in an exchange for a cut in their profits.

The introduction of witches in the What We Do In The Shadows makes for a refreshing change of pace, and ultimately enriches the mythological canon of the series.

However, it also sets the pace for important character development, as the tension ramps up between Guillermo and Nandor. With one more episode left in this series, chances are that vampire and familiar will come at odds then!