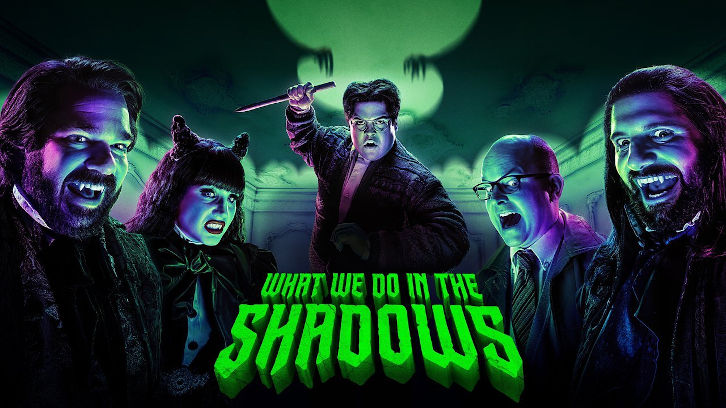 With the aptly named 'The Return', What We Do in the Shadows brings back a character we hadn't really seen for some time for a special reunion.

Our favourite vampires come across dear old Simon the Devious, former owner of the blown-up night club, after they return from the cinema (which they haven't been to since it was silent). He hasn't been doing so well, and only has two people left in his crew after his night club exploded (because of the witch hat).

Nadja, however, encourages them to invite Simon to their house for a bit. Laszlo is very much suspicious, and for a good reason – the two end up fighting over the hat, in true nemesis fashion.

The story as it unfolds might have benefitted of a two-episode arc, as it seems a bit rushed, especially with the other shenanigans that happen.

Interestingly, we also follow several plotlines and whether they manage to mix well together and form a cohesive episode is up in the air. In particular, the gag with Elvis being a vampire is funny the first time, a bit confusing and tacked-on by the end of it.

Colin, meanwhile, is living his best life as an extreme reply guy, as getting people riled up online functions as a quick snack for his energy vampire tendencies.

His subplot is the more enjoyable part of this episode as he faces an online and real-life troll and (sort of) wins all thanks to his obnoxiousness.

His journey from facing off the troll online to getting so into the argument that he is willing to go fight with the troll is both reminiscent of argument rabbit holes we have all fallen down online, as well as fairytale strategies to deal with trolls.

Meanwhile, Guillermo's slowly unfurling story as a reluctant vampire killer reaches its natural culmination. One of Simon's crew members and a brilliantly designed female vampire with her bulging blind eyes, Carol accuses
Guillermo of being a vampire slayer.

After she spends a fair amount of time eyeing him up with the intent to eat him and subsequently trying to kill him, Guillermo kills her in self-defence.

Nandor finds out about it and instantly becomes wary of Guillermo – thus the scales are now tipped less towards Nandor, as he realises there might be a reason to fear him.

Overall, though not as strong an episode as others, the return of familiar faces makes, well, 'The Return' a joy to watch.