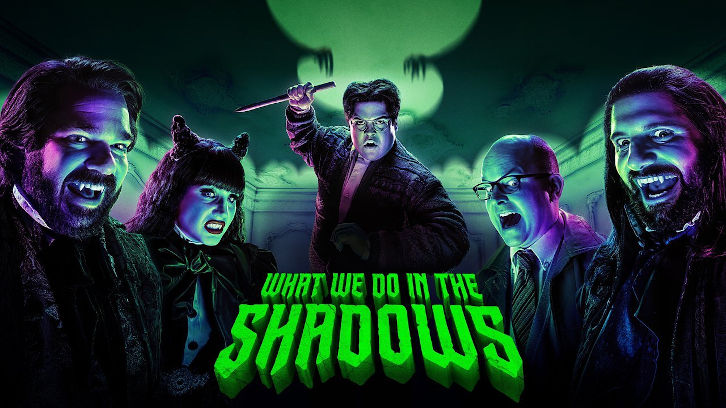 Nandor's old familiar from the 70s, Benji, comes back, very much to Nandor's surprise who had hypnotised him to forget everything and left him in Delaware. He is back with his memories recovered, all thanks to a mindfulness app, but at least at first he is convinced Nandor was testing him. Guillermo is, naturally, not at all happy with that development.

However, that opens up space to explore the inner workings of the familiar world. At one of the monthly familiar mixers (which consist mostly of "bitching"), Guillermo reunites with Celeste, a familiar who seems to have been turned into a vampire.

She seems effortlessly cool, vaping blood and planning to build a vampire community. She is also the perfect antithesis to Nandor, whose other, elderly familiar begins to sow doubt in Guillermo's mind.

In a confrontation more dramatic than a breakup, Nandor tells him to go for the "better" option, reassuring him that he will be okay without him (spoiler alert: he isn't).

Despite Celeste's snazzy apartment and actual cat familiar, she seems to be procrastinating turning everyone into vampires and we soon find out why. She has not in fact been turned into a vampire, playing at one, instead. Her bratty master arrives, unleashing carnage in the flat. Guillermo manages to escape – with the cat familiar – and reunites with Nandor.

In the meantime, Laszlo and Najda reveal themselves as a very musical couple. Come on Eileen was actually written by Laszlo and Nadja sings Row Your Boat. Colin overhears them and decides to get them to a concert (or more accurately, an open mic night).

That goes as well as expected, and provides a much-needed distraction for when the main plot threatens to get too serious.

This episode reveals more than expected to the inner workings of Nandor's mind – he seems reluctant to turn humans in vampires not only because of his absentmindedness, but also a plethora of personal reasons as well. Maybe because of his very own extended existence?

Kayvan Novak's performance proves incredibly strong, managing to layer emotions with expressions in his portrayal of the old vampire.

Overall, 'Collaboration' is rich with character moments, and opens up the world of vampire familiars a bit more, hinting at more interesting hierarchies in the strange world of What We Do in the Shadows.