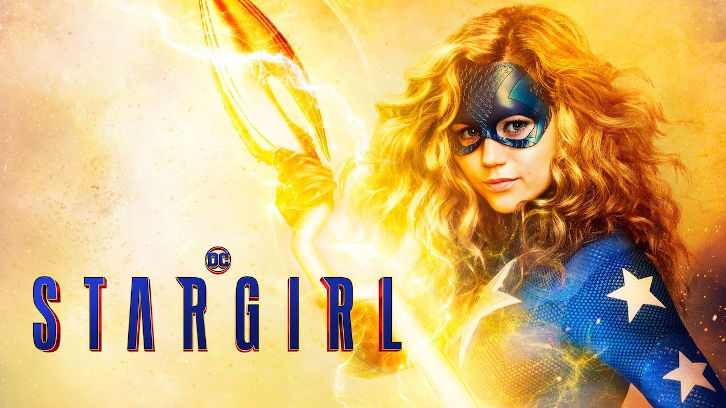 SPOILER WARNING FOR THOSE THAT HAVE NOT SEEN THE EPISODE

After a couple of weeks of setting the stage, this week finally saw Courtney beginning to form the new JSA. As such, there wasn't too much room for many big twists and shocking moments in this episode, as the focus shifted to Courtney's first recruit: Yolanda Montez, a.k.a Wildcat.


With all the interactions she's had with Courtney, I knew that it was only a matter of time before we found out what made Yolanda so distant and quiet. While it might've been a bit of an info dump, I think overall the opening sequenced worked well. So far I'm loving the performance Yvette Monreal has given, as she portrays Yolanda as this tough, but hurt, teenager quite well. You can really feel sympathy for her character, and it's even more amplified by her home situation, with her awful parents making everything worse. She's definitely a character you can route for, and luckily she's got Courtney to help her out.
She and Courtney are fun together, and I'm most definitely looking forward to seeing how their friendship develops from here. I sorta brought this concern up last week, but I do still feel it's a bit coincidental how Yolanda happens to be a practicing boxer. It didn't throw me off too much, and I guess it was inevitable to some degree, but it still is a little pet peeve of mine. I'm worried that the next few recruits might feel even more fortuitous, though again, hopefully it won't be too much of a problem.
I'll also like to point out that Wildcat's powerset feels even more Black Panther-esque than it already was with the way the CGI was handled. Not a complaint, just something I thought was interesting (though yes, I know Wildcat was around before Black Panther).
Side Note: Courtney using Wikipedia to find out Wildcat's powers was hilarious.
On the villain side of things, we saw the introduction of the everso creepy Dragon King. We didn't really get any answers here, but the words "Machine" and "Ultimate Sacrifice" were uttered in relation to the looming "Project America". It was also revealed that the school principal is some sort of musical based villain. Could it be a version of The Fiddler or Music Meister? Let me know y'alls theories in the comments, I'm kind of drawing a blank here.
The episode ended with Pat seeing Jordan's (a.k.a Icicle's) wife Christine's crashed car in a junkyard, meaning she's most likely no longer alive. I feel like all of this is leading to a big reveal sometime in the following episodes, and I'm very intrigued to see what it is.
Though this week's episode wasn't as action-packed as last weeks was, it worked as an introduction for Wildcat while also managing to sprinkle in some more villains and adding to the ever-growing season mystery. What did you guys think? Let me know in the comments!