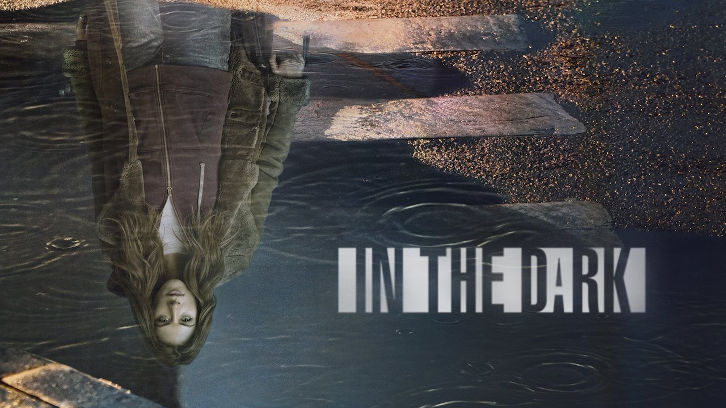 We are the at halftime mark of In The Dark`s second season and things are getting more wicked with each episode. Every week serves up a new twist and delves deeper into the struggle of our protagonist trio to handle the mafia business.


The Truth Hurts
Episode 6 of the second season brought some funny and intense moments while balancing all the difficulties of living in a cruel world as a blind person. David Grosmann directed the episode, written by Malorie Howard.



But before all this went down with Jess, Murphy was spending quality time with IRS Agent Josh. It was great to see Murphy a bit happier, chill, and relaxed with Josh. Even though she was on a mission to get dirt on Nia, the time she spent with Josh turned into bonding time. The sincerity that Josh brings to the table is quite refreshing for Murphy, an honest guy, and without emotional damage, they ain`t being made like that anymore. Still, Josh seems to be keeping a couple more secrets but there don`t seem like criminal activity.



Meanwhile, during an attempt of a secret drop off Felix had to handle Chelsea and a weird peril. Morgan Krantz is delivering week after week as Felix and his comedic momentum is so weird and on point. Felix aka Pasty one as Nia dubbed him is the oddest choice for a drug dealer and the way the writers challenge him from week to week turns into great TV. The interaction between Felix and Chelsea is really working well, their "unique" characters melt well and provide for good entertainment. The scene in the cold storage was funny and intense. Lindsey Broad was just hilarious as Chelsea was interpreting this the whole incident as a karmic hit that could only happen to her.

A huge disappointment this week was Max`s story. Like he spends a whole episode with his shirt on? Since when is that a thing. In other news, his drug-dealing days hit a snag as he wasn`t that good at it. I don`t expect much from this story, but I give the writers a chance to surprise me and deliver a good conclusion to it.

The Straw That Broke The Camel`s Back
Episode 7 of this season of In the Dark kept hitting out punches left and right, leaving our 3 lead characters in tough situations. Jess Burkle wrote the episode, directed by Gandja Monteiro.



A surprisingly emotional development happened in Josh`s story. He got a chain. He got into an accident and after he got his eyesight checked, resulting in him getting the chain. The way the scene was shot and the execution by Theodore was simply spot on. The writers finding space to tell this story is just beautiful.

Murphy dipped into dangerous territory as Max`s life was once again was in jeopardy, after Dean busted Nia`s smuggling ring. The resourcefulness of the writers and the way they constructed the whole story worked so well. The way the scenes were shot and execute deserve another great shot out to the cast, writers, and director. The Max-Murphy scene in the prison gave me all the feels and it was all I needed. The scene between Murphy and Nia at the end was quite revealing as well. Nia`s perception of Murphy and her abilities was spot on. Murphy loves the thrill even if it might get herself killed. Murphy`s actions put a dent into all of Darnell`s plans to take down Nia. To no one`s surprise, it revealed Guiding Hope`s involvement in Nia`s business to one of Josea`s guys. But that is something we`ll talk about next week.



Meanwhile, in the world of Dean, we`ve witnessed him going even lower than humanly imaginable. The way he manipulated his own daughter made him seem even worse. I hope the writers have a strong karmic turnaround for Dean cause the boy has to pay for all his dirty work.


In The Dark delivers week after week. It convinces with acting, writing, and directing. We are closing in on the night of the flashforward and things are about to get wicked. In the meantime share your thoughts on the previous episodes. And don`t forget to tune in tonight when a new episode of In The Dark airs on the CW or catch up on the CW App. Till next week. . .