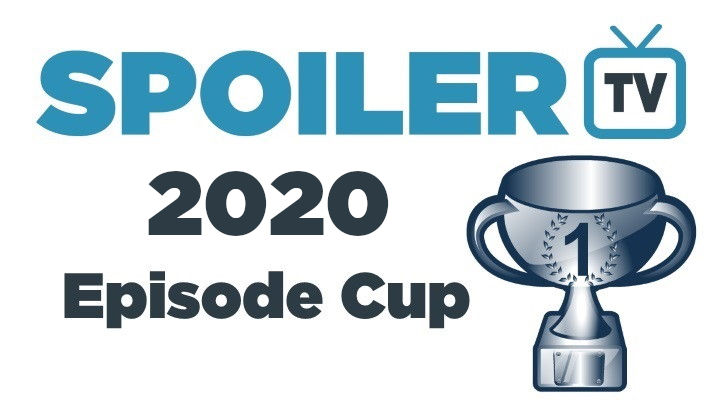 DAY 15! (Results from yesterday can be found here.)

Before we crack on with the quarter-finals, my word, there was a stupidly close tie yesterday. Nancy Drew's "The Haunting of Nancy Drew" beat Agents of SHIELD's "The New Deal" by one vote. It allows me to trot out my typical line that your vote really could make the difference. Anyway, let's move on.

We're down to the final eight contenders, and based on the competition so far, there is one very strong candidate to win. Outlander's pair of episodes have demolished everything in their path so far, handing out some of the most brutal defeats in the competition's history. There is a fairly significant likelihood of an all-Outlander final... and yet, I can't help but think there's a surprise in store.

If anything is going to defeat the Starz juggernaut, my feeling is that it's going to be one of the MacGyver episodes. But the CBS reboot does have to twice beat Motherland: Fort Salem to have the chance. And, of course, there's always the possibility of Nancy Drew or Almost Paradise defeating Outlander twice.

One other bit of housekeeping: due to circumstances outside of my control, the semi-finals will go live on Wednesday - so we'll have a full day's break in between the quarters and the semis.

The rules are as follows:
1. Four episodes go head to head for 24 hours, going live and closing at 12.30pm ET. The episode that emerges as the winner of each poll will go through to the next round.
2. Vote for your favourite episode, and tell us what you voted for.
3. Tell others about the competition! Social media is your best friend in this competition if you want your favourite episode to win.
4. Be respectful. This is a competition, but be friendly. Let's not have any abuse directed at any person, fandom or show, as we've had on occasion in the past.


The draw:
Full spreadsheet link
Don't forget to share the post; the more people vote, the more chance your episode has of winning!
Check back on Wednesday for the semi-finals!