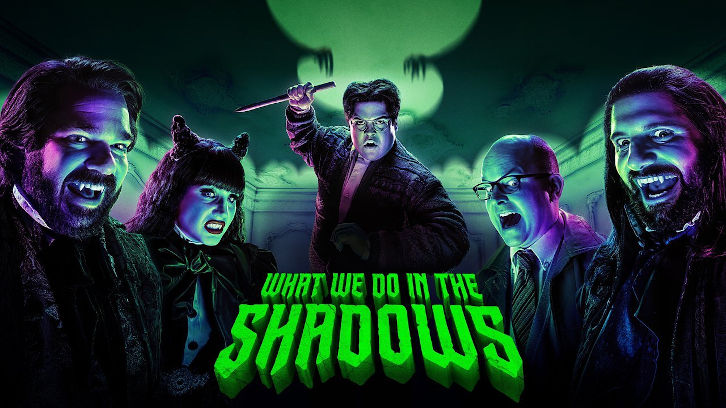 What We Do in The Shadows takes an interesting turn in 'On the Run', as Laszlo runs away from Staten Island, forced to recreate a familiar romantic movie plot.

Laszlo has a visitor, who has come back to… collect his rent from a while back. While Laszlo does not remember him, Jim the Vampire does, quite well in fact, and is prepared to duel for his money back.

Somewhat unsurprisingly, Laszlo escapes – however well according to plan – and finds himself hiding in a small town in Pennsylvania. Wearing his faultless disguise of toothpick and jeans and the very unsuspicious name of Jackie Daytona, he immerses himself in the small-town life.

Back in Staten Island, Nadja is inconsolable. Colin tries to take advantage of the situation, but is ultimately rejected – luckily, the awkwardness of a rejected kiss is like a feast for him.

The episode follows and lovingly deconstructs the cliché American dream story, with elements such as buying a truck, fostering small-town sentimentality, and overcoming adversity all part of it. Maybe even a nascent romance could have blossomed between the two main characters of the week, if it wasn't happening on What We Do in The Shadows. And if Laszlo had eyes for anyone but Nadja.

Somehow, Jim manages to come across Laszlo, excuse me, Jackie Daytona. Somehow, the human disguise works on Jim, and somehow, the two manage to have a 'proper human conversation' without revealing themselves as vampires.

Until one of the mirrors is uncovered to a grand total of zero reflections where there should have been two.

The fight that ensues ends in them burning the money they had raised for the local volleyball team to continue playing in the championship. And just like the highest point of drama in your favourite Hallmark film, that puts things in perspective, and they realise the error of their ways.

Laszlo pays back his debts… well, with a Big Mouth Billy Bass that he claims is invaluable. Jim believes him, and they leave none the wiser (until the credits roll that is). The episode ends with a crushed pick-up truck, a fitting end to the American dream story being weaved.

We still enjoy a happy ending, however, one that is arguably even better than what would be a cliché American story – that is, until Jim finds out about the fish.