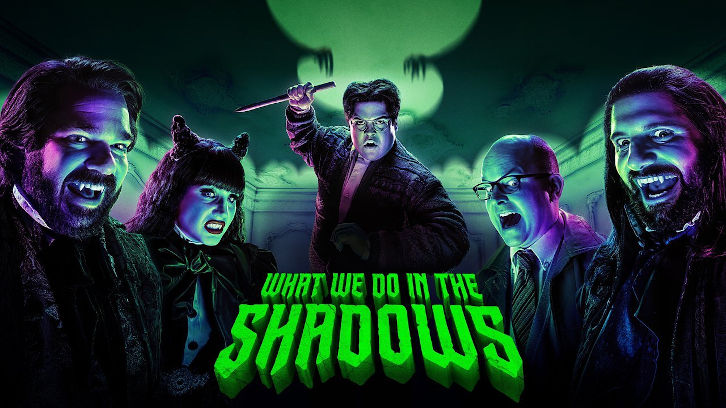 The fourth episode of What We Do In The Shadows, 'The Curse', separates vampires and familiar for a bit, pitting them in a fight against modernity, while sending Guillermo on an adventure of self-discovery by himself.

Nandor starts the episode by looking after his correspondence, which includes a touching message from his parents, a plea for mercy from an old enemy that he never read that could have stopped a bloody conflict, and a coupon for a free ice-cream.

Round one of Nandor vs. Computer has him face Bloody Mary, all thanks to a spam email all the way back from 2009.

The vampire having to use a computer is incredibly endearing, despite that being maybe a tad too obvious reading of the core of the show (fantastical creatures forced into modernity).

Though that goes on for most of the episode, it remains entertaining, and as Laszlo and Nadja get involved, the hilarity reaches its usual level of vampiric absurdity. Luckily, the email chain proves to be the chef's special for Colin, who makes use of it for a snack.

Guillermo meanwhile decides to "infiltrate" the vampire hunter group. They have discovered a lair of vampires that sounds like exactly the house that Guillermo and our favourite vampires live in.

The group breaks and enters into the house, which luckily isn't the one where the vampires live – at least the ones we know. However, the residents do turn out to be of the supernatural variety, and quite scarier than the ones we are used to.

The sequence stands as a good reminder that the first season, as well as the original movie, made great use of and played with horror tropes quite well, lovingly ironizing the clichés of the genre.

At the same time, they are played straight. In that scary mansion, we are not scared of the vampires and their supernatural abilities – we have seen more than enough of that – but of what Guillermo realises and has to rush to achieve. That the vampire hunters are actually nothing more than scared kids, who had never had to face a vampire with superpowers.

Guillermo as an accidental vampire hunter ridden with anxiety is an unsurprising turn of events, but one that never fails to prove satisfying. We have watched him start as a shy familiar and become an accidental scourge on the Staten Island populace. Now he is finally realising the human toll of what he does, which spells further growth down the line in the season. Whether we'll see him eventually stand up to his master or no, his story continues to thrill and excite.