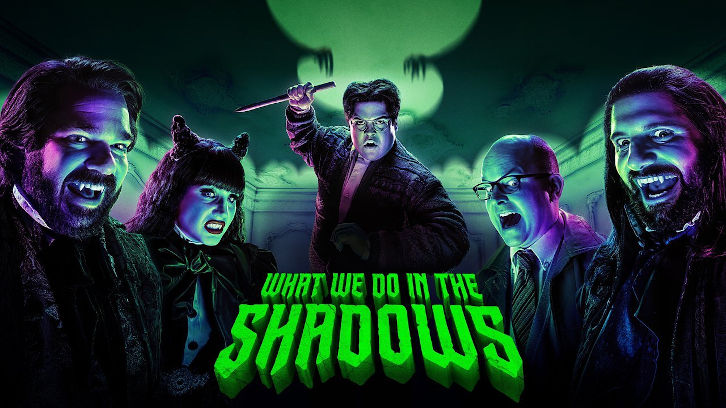 With 'Colin's Promotion', What We Do in The Shadows takes us for a spin in the world of one of the recurring and fascinating side characters – Colin.

The episode starts with him in his element: in an otherwise soul-sucking office job, where he excels due to his need to emotionally drain people. Having a safe office job that he doesn't necessarily understand is actually a perfect opportunity for him to feed, but everything changes when he is offered a promotion.

Taking a look at the show's world from the point of the view of the energy vampire is a refreshing change of pace and will undoubtedly deliver its sad moments packaged in a veneer of hilarity as usual.

The initial scenes of the episode serve to get the audience to feel bad about Colin – his human colleagues are lightly intimidated by him (probably by subconsciously understanding what he does to them), while his vampire roommates are also mean to him.

However, as the action unfolds, it soon becomes clear what a force to be reckoned he really can be. In a way, the plot transcends the episode and reaches us, as he plays with our emotions, we feel bad for him, and he grows more powerful.

Before he starts to feed more and more, a little pause allows us to appreciate the house's incredible décor, as well as the art in it. We learn that Nadja was actually depicted in Picasso's Guernica, and still keeps the section with her face on it.

What's so beautiful about the show is that it features so many Easter eggs, but in its own chaotic style, it doesn't gently hint at them, but rather forces the eye to look at them and linger on, contemplating a fantastical parallel world to ours.

However, as Nadja and Nandor descend into an argument as she finds out he burned down her village, we experience the heights which an energy vampire can reach.

Colin grows so powerful he can simply drain his roommates and colleagues with just a look or a gesture. Even Nandja, Nandor and Laszlo, normally so energetic it's antithetical to their vampiric existence, cannot resist him and are forced down to the chairs. Luckily, his power is what brings him down – he manages to duplicate himself, but his clones end up draining his own energy and bringing him down.

The twist in the end, though delivered funny, returns the level of sympathy we initially feel for Colin. As they are burying him and saying their parting words, he awakes and reveals it was all a ploy to get them to say what they really think of him, to the expected groans.

The act of presenting miserable moments as irreverently as that is what What We Do in The Shadows does best. Though Colin's inner world is unlikely to be given centre stage again, the show's universe is all the better for it.