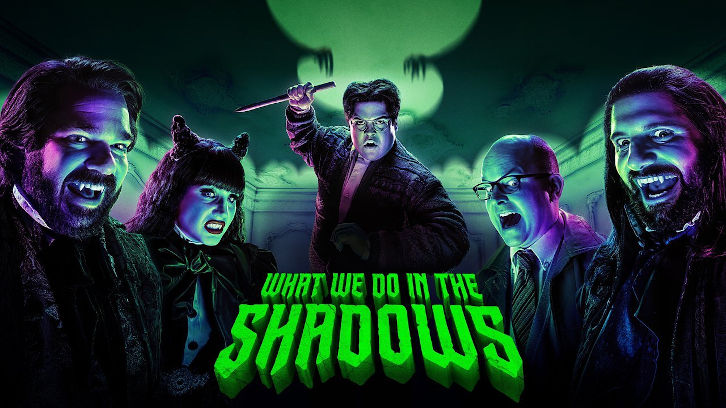 The third offering of the latest season of What We Do in the Shadows, 'Brain Scramblies' takes its first moments to introduce us to the Superb Owl.

As excited as we would be to see a giant owl (and this is a show that would definitely do it), What we do in the shadows decides to plant the usually culture-shocked vampires in the middle of only the best example of contemporary US culture – the Superbowl.

More power to the show that even within those two minutes of exposition, the audience wouldn't know where it will go, as it can conceivably go either way.

They are invited by Sean, whose strange rhyming welcome still counts as a vampiric invite, and whose shambolic marriage proves to be a feast to Colin. That their vampiric habits can be excused by them being "European" only makes things more hilarious.

As Laszlo and Nandor spin hijinks with Sean and eventually accidentally remove most of his memories, Nadja accidentally emancipates some suburban wives and sets out to hunt for a long-lost jade necklace.

Their incessant and incorrigible belief in their own superiority comes to a peak in this episode as they end up torturing poor overhypnotised Sean on his last day of living, all under the guise of giving him a last good night. Just a regular normal Sunday night for them, it seems.

Things take a turn for the better, however, when Sean falls in love with his wife all over again the moment he sees her. As the vampires are strangely touched by his declaration of love, they decide to leave them be as finally their marriage can take a turn to the positive.

Meanwhile, in trying to find new innocent victims for his masters, Guillermo comes across a fledgling group of vampire hunters. Disguised as mosquito collectors, the group is actually aware of at least one vampire (remember LARPer Jenna?), and seem set to sow discord in the mind of Nandor's familiar who's already torn between his loyalty to the vampires and his lineage of vampire hunters (and bakers, apparently).

With how Jenna's vampirism has affected her closest, Guillermo is forced to face his actions as a familiar, namely leading innocent victims to the slaughter, as well as not-so-innocent vampires, who are targeting Nandor, Nadja and Laszlo.

Though he is quick to dismiss that, it definitely feels like something we will come back again to.

The actor choices for the vampire hunters are also superb, with familiar faces such Abigail Savage (Orange Is the New Black), and Craig Robinson, spotted most recently stealing hearts again in Brooklyn Nine-Nine. Judging from the casting choices, the vampire hunters are here to stay and thus, Guillermo's plot.

Though hilarious in its own right, 'Brain Scramblies' carefully sets the stage for what will undoubtedly be a dramatic point in Guillermo's character development later on in the season. It subtly and lovingly develops its characters, never once losing sight of its particular brand of comedy, nor ever taking itself too seriously.