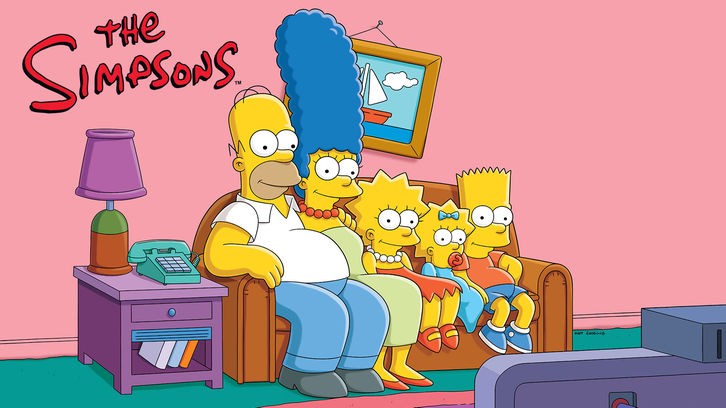 *NOTE – This review may contain spoilers.

"She's trying to influence you, and she's not even monetizing it."

Each character on 'The Simpsons' serves a purpose; some are used to be the go-to gag for punching up at higher classes, whilst others are included to shine a light on modern society. Lisa Simpson - this week's main focus - is the show's moral compass, and whenever she's the star of the episode, we know we're about to get our hearts tugged at.

Something this sitcom is great at doing is highlighting the love between brother-sister duo Bart and Lisa. We've seen it plentiful times such as Lisa enunciating "Bart" as her first word in 'Lisa's First Word' and when the pair both forfeit the game for each other in 'Lisa on Ice', so when the premise is set on the two of them, we're almost guaranteed a heartfelt episode.

The difference between this one and the many other Bart-Lisa moments that we love, is that Lisa is the focal point throughout, and their relationship isn't really touched on throughout. But this comes with a purpose. After Lisa severs the sibling bond between her and Bart (by the power of safety scissors) she becomes best friends with somebody else, Addy, and learns something she needs to understand the hard way.




As Bart is removed from the episode quite early on, we get to see Lisa bond with another girl her age (and not a teacher like her mother assumes). Although it doesn't last long, it's enticing to see Lisa have the look in her eye and the joy in her voice whenever somebody age-appropriate enjoys her company, and Addy does that. But, despite connecting over their love for books - and their "old book smell" - Addy tricks Lisa into befriending her so that when she invites Simpson to her birthday party, the other girls can focus their insults on her, rather than Addy. This is a valuable moment for Lisa's character as she's given something she craves and it's quickly taken away from her, forcing her to go back to her roots, which is also the thing she so easily gives up.

We know Lisa as being independent, but deep down she craves affection and longs for a companion to share her interests with. And in this episode, she learns to realise that despite her dreams of a best friend, she already has one in her brother. After Lisa is miles away from everyone she loves and watches her dreams of a companion come crashing down, all whilst her parents are unintentionally ignoring her, she eventually calls the one person she can rely on, Bart. And this support goes both ways as Lisa ends up helping her brother overcome his fear of horses.

Despite everything the two say to each other at the beginning of the episode, it is each other that they depend on when things get rough. They can easily dismiss one another over a petulant argument, but they'll always find their way back home, which, is sibling relationships in a nutshell.

Much like other episodes that explore this dynamic, 'The Hateful Eight-Year-Olds' reminds us that the two will always go out of their way to protect their sibling no matter what. It reminds us of the season three episode 'Stark Raving Dad' where Lisa disowns her brother, but he comes up on top by the end as he gifts her a performance of the original song "Happy Birthday Lisa" alongside a fake Michael Jackson. 'The Simpsons' understands how this dynamic works, and how important it is in a modern society. It's not supposed to be complicated, nor is it supposed to explore a unique side to a brother-sister relationship. The purpose of Bart and Lisa's alliance is to tell us that siblings fight, but will always be there for each other.




On the other side of the episode we have Homer trying to give Marge a wonderful night away from their kids. It starts off exciting and quickly finds its resolution, which, for an episode that is so focused on such a great storyline with Lisa and Bart, is a good move. We don't see Marge and Homer on screen much, but when we do we are gifted with quick gags to separate the main action. Eventually Homer ruins his night with Marge, and although it's not much of a memorable story, the show does remind us that they're excellent at being culturally relevant when they want to be. Homer makes a speech which - unintentionally - touches on our current global pandemic. He announces:

"We all love to make plans, don't we? Dinner and a movie, couples karaoke, game night with a host that really is just trying to sell 'Amyway.' We're all so eager to get out of the house, but why? To stand in line to get your picture taken, holding a moustache on a stick? And all of these magical plans are supposed to lead up to romance, but when you get home you feel tired and gross and a thousand years old, so you make plans for another night, and another and the cycle continues until the only time you touch your wife is when you don't notice she's on the toilet at 4am and you sit on her. I didn't ruin this cruise, I saved your life. Now return to your homes, and never make plans again."

It's a funny line for an average story, and it does its job.

Overall, the episode is a great look at the Bart and Lisa dynamic, and we aren't forced to spend too much time away from it. We're too far into the show for anything to ever be as iconic as the aforementioned moments of the two, but this is definitely an episode worth revisiting if you ever find yourself craving some top tier sibling storytelling.