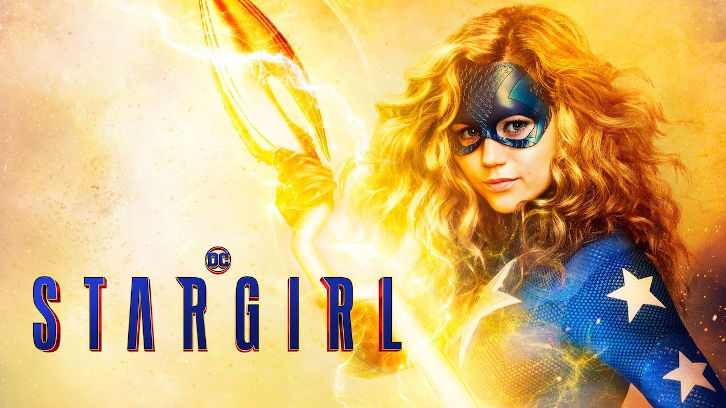 SPOILER WARNING FOR THOSE THAT HAVE NOT WATCHED THIS EPISODE

It's looking like this show will get increasingly better as the episodes go by. Not to say the series premiere wasn't enjoyable, but this episode overall did better to set the stage for what the overarching narrative is going to be moving forward. This installment came with better standout moments, such as S.T.R.I.P.E's official debut and a peek at the Injustice Society at large, as well helped developed the dynamic between Courtney and Pat a bit more. We also got a few Easter Eggs for Ted Knight and Artemis Clock, which was just the icing on the cake.


In the spirit of the episode's title, this week the show primarily focused on the debut of the iconic S.T.R.I.P.E mech and reestablishing Pat's sidekick role. Besides just being able to see how great the suit looks, this development helped build both Courtney and Pat's characters. We got some important, familial relationship building between the two, including a few comedic moments (I find it hilarious that Pat has been saying "or Mike" whenever he talks about protecting his family), a fun superhero team-up, and a few emotionally resonant scenes. In particular, the scene where Pat insists that Courtney stay behind was effective in letting the audience know the series can be serious when it needs to be.
In addition to the step-father/daughter bonding, this episode gave us more insight into the villainous side of things. The season isn't holding back on bringing the Injustice Society into the spotlight, and I for one am loving it. Icicle, The Wizard, the Gambler, Solomon Grundy, Brainwave, and someone else I don't want to mention (for the non-comic book initiated) have all been introduced and revealed to be operating in a secret underground lair. The term "Project New America" is mentioned at the end, and it seems like the villainous group has something quite massive planned, possibly on a worldwide scale based on their map. Setting the groundwork this quickly helps up the sense of urgency and makes it seem like the series isn't gonna concern itself too much with "villain of the weak" plots.
(Side Note: Though I understood it was meant for setting up the American Dream CFO as Steven Sharpe/The Gambler, the fundraiser scene felt a tad awkward without context.)
Brainwave on his own proved to be even more terrifying this week, thanks in part to Christopher James Baker's chilling performance. I sure hope that given his apparent demise after that (rather exciting) fight scene, that it's not the last we will see of him. We do get a few clues set up here though that point to his son's inheritance of his powers, which is in itself very intriguing. The comic fans out there might be keen on what is to come in that regard, but I won't spoil that here. No matter what angle the show takes, it's evident that it has some big plans for Henry King Jr.
As I always appreciate a good movie/television soundscape, I'd like to end by pointing out how awesome both the soundtrack and score are. The former has a good dosage of old classics and new jams, and in particular, this episode gave us excellent uses of Karate Kid's "You're The Best" and "The Man" by The Killers. As far as the later goes, Pinar Toprak (who composed for Captain Marvel and Krypton) seems to have studied all the great superhero scores from 1978's
Superman
and
Smallville
to more modern outings such as 2017's
Wonder Woman
. I even hear hints of 2018's
Spider-Man
video game from time to time. Both elements help bring to life the joyful, triumphant, and overall nostalgic tone the show is going for.
Overall, and excellent sophomore effort and a great way to set up what is to come. Now that Courtney and Pat are officially teaming up, it's only a matter of time until we see the rest of the new JSA start to show up.