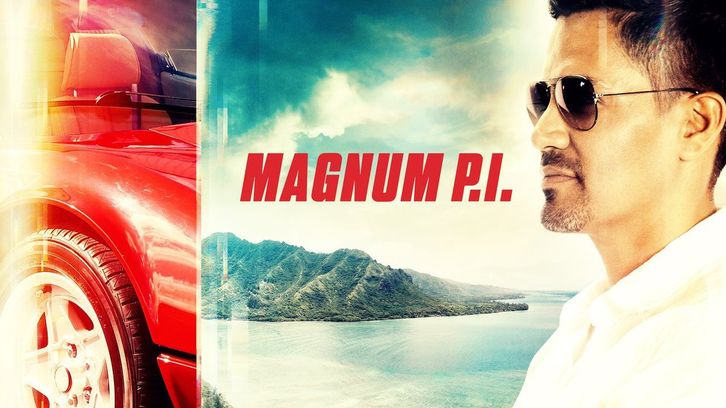 Farewell to Love
Magnum and Higgins began this episode undercovered on a tour for couples seeking to discover the infidelity of one of the attendees, hired by her husband, but ended up investigating the murder of another of the participants.

The Night Has Eyes
Aside the case, I think the main situation, because it opened a story arc that will continue in the next episodes until the end of the season (and maybe more), was that Higgins' visa expired and after making every legal attempt through a lawyer, she ended up agreeing to do something not so legal in order to stay in Hawaii: marrying Magnum to get a green card. At first Juliet, always on the side of doing the right thing, was reluctant to accept her partner's proposal, but he insisted, without pushing her, knowing that it was the only way to help her, because she has supported him before, and it is clear that he considers her someone very important to him, beyond just being his colleague.
One thing that intrigues me a lot about this, is how their friends will react to this fake wedding, but especially, I want to see Katsumoto's reaction, considering he's a cop and obviously they won't tell him (and he wouldn't believe them if they did) their marriage will be real. Although I assume that, even if he won't agree at first because they're basically committing a crime, he will somehow support them because he already considers them his friends.
How do you think this whole Magnum-Higgins fake wedding thing is gonna end? Is it actually going to take place? Share your comments below.