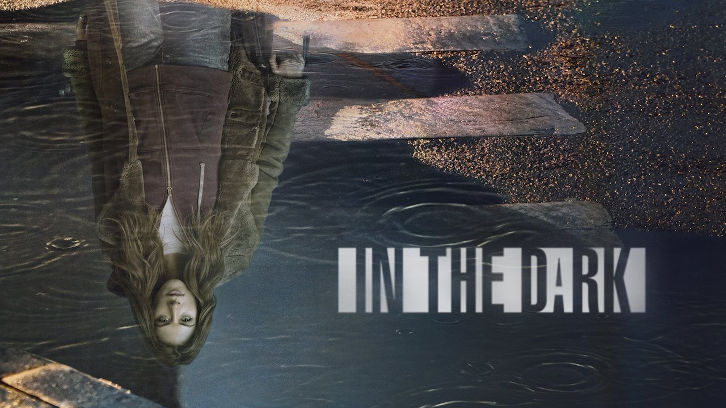 Sensizlik is a Turkish word that doesn`t really have a direct translation to any other language. It literally means "The state of being without someone. And episode 3 of season 2 of In The Dark was all about Murphy getting used to a world without Max. Ryan McFaul directed the episode written by Flint Wainess.

Murphy had a lot of going on this week, like any other week though. Things took some interesting turns as IRS agent Josh tried weaseled his way into Guiding Hope. Theodore Bhat brought some interesting dynamic shifts into the show as our protagonists aren`t really the best criminals.
The way Murphy and Jess squirmed around Josh trying to stay undetected was hilarious. Those two really have precious dynamic and their sisterly interactions just work in each scene. Their scenes in the bed warm up my heart and just were a perfect show of how their current predicaments affected the girls. Murphy making a sexual advance at an IRS agent was pure Murphy. Perry Mattfeld`s honest performance brings a grade of believability to the show that keeps you engaged in her story and the way Murphy is written just gives Perry the needed space to make her character grow. The twist with Josh getting blind I certainly didn`t expect, it should be interesting to explore Murphy`s experience of blindness and hopefully deliver some flashbacks to when she got blind. Still, while there was good chemistry between Josh and Murphy I am sure it will cause some major issues for our protagonists down the line.
At this moment, I am a huge fan of the Jess-Sterling pairing. The sizzles were real. And Jess being all weird, turned on and uncomfortable just provides the right amount of laughs. Sterling is just a sweety and just like all the other characters on this show has a realness and "audacity that works so well into the show.
On a different side of Chicago, Dean was hunting down a buzz cut Max. The encounter turned quite awkward when Dean spilled the beans about his hook up with Murphy. Max definitely didn`t take it well, but he swallowed the pill cause he was bargaining for his life. Dean is still definitely the worst, him trash-talking Murphy for his benefit made me hurl but we appreciate Dean for keeping Max around. I just don`t know why Max had to spend the episode shirtless, yet I don`t think most of the viewers hadn`t something against it. Gene is another cute addition to the show. His chipper ways and way of busting Dean`s shade plans is just priceless. Karma hits hard and Gene is a real gut punch for Dean`s plans.
In other news, Darnell was looking for a normal job. Unsurprisingly challenged by real-world, his story seemingly had a happy end as he got the job at the end.
The Flashforwards
Were quick and eventful this week as they`ve tied into Felix`s story. Felix in fear of his life went to his mother for a gun, which was revealed to be the murder weapon from the flashforwards. Felix's dynamic with his mother was funny and gave so much more substance to his weak ego. being raised by such a bully mother surely does work on you. Other than the gun revealed it seemed like a man was the murderer. Putting even more emphasis on my suspicion that Dean is the one doing the deed.
Son of a Gun was my favorite episode of the season so far, as the stories are further developing and delivering good dramatic and comedic moments. What are your thoughts on the third outing of the season? Share your thoughts in the comment section below. Till next week.