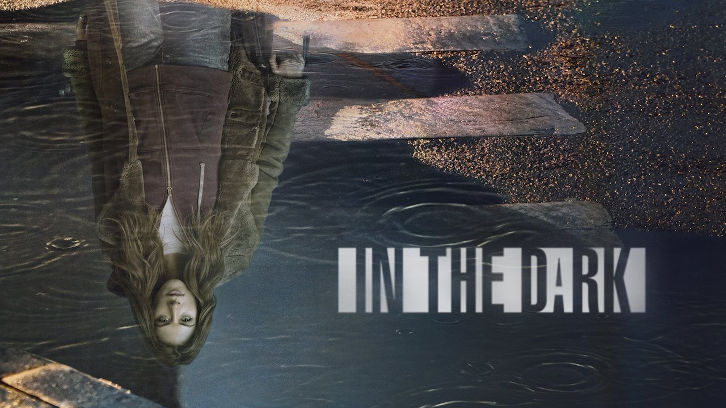 In The Dark delivered one of their most game-changing outings of the series. The 4th Episode of the season was intense, suspenseful, and delivering a twist I certainly wasn`t expecting. Jeff Chan directed the episode written by Ryan Knighton

Murphy`s world turned upside down as Max`s situation got more complicated with each second. After getting rejected by Max, Murphy tried to bury her sorrow at the bottom of a bottle. It did help to forget her current predicament but she had a fast sobering up when Dean knocked on her door. Just when I think Dean couldn`t get any more pathetic he played Murphy dirty. So dirty. When I saw Dean survived the season 1 finale, I wasn`t sure if it was a good idea. But it was brilliant, to be honest. Rich Sommer is playing the character so well. Dean is such an opportunistic sleazebag and gosh Karma has to come and take his ass back to hell. Murphy even sought out Darnell`s help but the revelation that Max is alive put him in a tough predicament. But a bit later on that.
After getting played by Dean and getting rejected and downgraded Max, Murphy did the only thing possible, played them all to protect Max. Murphy seeking out Nia and making a new deal with Nia was a blast I wasn`t expecting. Desperation makes us do the worst decisions and while at the moment it seemed like a good idea, Murphy is playing a game she ain`t really up to and the fall out seems bloody. Seeing Dean`s face when he encountered an empty House was priceless. Not that I am rooting for the criminals but anytime Dean gets played I am happy, be it by Gene or Nia or Murphy. He deserved this after his smug attitude towards Max and Murphy, I so wanted to punch that smug smile out of his face.
And while Murphy hard it rough, the writers hit really hard on Felix. He isn`t the most loveable character out there and very faulty but the tricks the writers put on him this week very touching the edges of humanity. You have to give it to Felix, he took all the work on himself while Murphy is pining over Max and Jess ain`t able to get outta Sterling`s pants. Felix wanted just a bit of happiness and the date with Chelsea seemed like the light at the end of the tunnel. Him getting smacked down and drown in the toilet was so painful to watch. The brutality of it and the posttraumatic resolution of the events were perfectly executed. Morgan Krantz was simply outstanding and his performance was so gripping. Each scene he delivered was on point and the effort he put into balancing the facade was so gripping. His meltdown during the hookup scene felt so honest. He was so damaged and he couldn't maintain the focus. Eventually, Felix was able to release his frustration at the shooting ranch and it popped the cork so he went on to do the same with Chelsea. Let`s just hope he will be that of a badass the next time he meets Sam.
Darnell, meanwhile, started a game he might not survive. After Nia revealed she knew about him and Jules a switch turned and he decided that Nia can`t control his life anymore. So he chose to play a game and play it for Matteo, one of Nia`s former employees who is doing his own thing now, by a thing I mean drugs. Matteo`s hot nerdy badass appearance was quite intimidating and made me vary of him. He ain`t the one to be trusted and Darnell playing both sides doesn`t seem like a good idea but makes up for so good drama. I didn`t appreciate Keston John in season 1 but I see his value in this season and look forward to seeing more of the game he is playing.
Jess and Sterling made further advances in their relationship as both were catching feelings. It is nice to see them catching feelings but seeing that it pulls Murphy and Jess apart a bit makes me unhappy. First, I don`t trust Sterling wouldn`t be surprised if she is a player hired by Nia to watch over the girls. Second, I find Jess and Sterling so cute I don`t want them to break up. Let`s see where the writers are taking this story as I don`t see much of bright lights in the gang's future.
The Flashforwards
A glimpse of the flashforwards hinted at the drug twist at the end of the episode. And while we didn`t get much information this week, we are just 9 days away from the revelation and by episode 7 we will have all the information. Also, I won`t really miss Ben, such a douche. But I already feel for Chelsea that will be rough on her.
This season of In The Dark is so well constructed and the stories overlap and intertwine so well. The way all the stories are connected and the way they play out week in and week out is just so damn exciting. What are your thoughts on this episode and the season so far? Share your thoughts in the comment section below. Watch In The Dark Thursdays live on the CW or stream the next day on The CW App. Till next week.