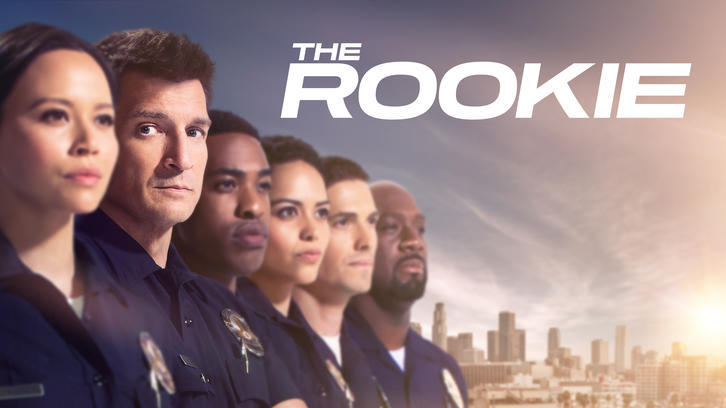 With a new episode on tonight, let's do a recap of the show's outing last week.


As the episode takes place mostly during a looooong night, we find Harper and Nolan spending the evening with Nyla's ex, her daughter and Grace. Earlier in the episode Donovan informs Harper that Leila's been having some trouble sleeping, seeing ghosts and hearing screams, citing an incident which occurred when they were still married (and was evidently a catalyst for their divorce) as the problem. Nyla comes over to talk to Leila, and Donovan reveals to John that the "incident" was a drug dealer Harper put away, tried to kill her while she was at the supermarket with Leila. After her talk with her daughter, Nyla evaluates that there's more the Leila's story, as she insists it's not nightmares, and she and Don agree that she spend the night to see what's going on. Harper asks John to tag along as both help for the stake out and a buffer between her Don. He gladly steps up and brings Grace along too.
After an awkward dinner, where issues over Don and Nyla's marriage and divorce along with the reveal of certain hold ups Grace and John's relationship has get exposed, Harper and Nolan find out the "ghost" was an old neighbour looking to shoot down the jackal that attacked her dog. Thinking the case is closed John prepares to leave and finds himself kidnapped by another neighbour who's been holding his husband hostage. Leila clues in Nyla that there might be more going on when she claims the screams she heard were male. As Nyla heads out to investigate more she spots Nolan's car and comes to his rescue just in time.
The storyline concludes with Don and Nyla having a genuine nice moment, where he jokes about the neighbourhood gone bad, and after some self deprecating over feeling he's let his daughter down gets reassurance from Nyla that he's a great father.
Elsewhere, even though Tim warns her against it, Lucy strikes up a friendship with a lifestyle reporter, Valerie Castillo (played by Mr.Winters' lovely wife Roselyn Sanchez) who wants to make a move into serious journalism. Turns out Officer Brandford's instincts were right on the money as our "intrepid reporter" actually tricks Lucy into helping her with a case she's working on. Lucy knowing better calls up Tim for backup. Things go awry when against Tim's warning, in trying to get a picture for her story, Valerie finds herself almost falling off a balcony and alerting the perp that he's been found out.
Meanwhile Angela and Jackson, having taken on a string of night shifts are too tired to actively get involved in any of the cases. They tag in late to give Lucy and Tim an assist, but Angela's emotional state kinda helps wrap things up quickly as she scares the perp into submission. You see it's looking like Wesley is planning to propose during a little planned trip to wine country (the vacay being the reason why Angela has signed them up for the late shifts in the first place). Girl's been a little dense about it though and it's only when she tells Jackson what Wes has planned for the weekend that he pieces it together, tells her and stresses her enough for her to be (cutely) fretting about it throughout the episode. Wesley ends up proposing before they leave though just to get it done with, as he was having the exact same stress factors as Angela (further proof these two are "meant to be OTP"). She says yes, obviously.
That's that for last week's episode. Tune in tonight for a brand new instalment of The Rookie!