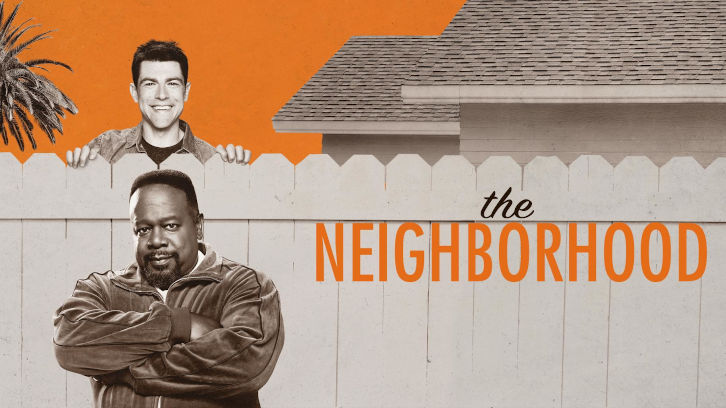 Welcome to another week of The Neighborhood! Let's get into what happened:

Dave gets a special delivery from his uncle, which turns out to be a moose head, which Gemma clearly doesn't like since the very beginning. Dave is going to move it to the garage after they had agreed to, but Calvin stops him and tells him that Gemma is the one making decisions instead of being an equal partnership, which Dave tries to convince Calvin that it is.


Calvin puts so much doubt that Dave begins to question whether what Calvin said was true or not. It begins after Gemma comes home from work, and then asks what to get for dinner, then later what they will watch on tv, and lastly what summer camp to send Grover to. It turns out that Calvin was right, Gemma is the one making all decisions and tricking Dave into having picked them, but he doesn't really realize it because he keeps agreeing.
On a turn of events, Dave ended up putting the moose head in the living room despite what Gemma had said. Dave confronts Gemma about how she manipulates him into agreeing with her, and she says she doesn't. Dave stands his ground and tells her that he likes the moose head and that it's staying.
Meanwhile, Calvin and Tina get their tax returns, and they get a big refund (before opening the envelope they pray so that they get money instead of having to pay money though). When they ask themselves what they are going to spend it on, it seems they come to a disagreement because Calvin wants a massage chair but Tina wants a trip to Italy.
Calvin buys Tina a present to guilt her into buying him his massage chair. He tells her that he is going to take her to Italy but in the hopes that Tina will feel guilty enough that she will end up agreeing to buying the massage chair. The plan worked, and when Malcolm tries to make Calvin feel guilty about it, he fails. However, Tina is being so selfless with Calvin that he begins to feel guilty after all.
Tina visits Gemma and she vents about what Dave said about her. Tina tells her that every wife manipulates their husband sometimes, and she even admits to manipulating Calvin right now because she figured out what he was trying to do with the gift. I gotta say I wasn't surprised this happened, because from what we've seen so far in these two seasons it's how their marriage works mostly.
Calvin ends up wrapping the chair to return it because he feels guilty, and tells Tina that he will get the tickets to Italy again. Calvin doesn't realize he's being tricked at all, because he happily tells her he's in charge and that they're going to Italy.
In the end, Gemma gets her aunt's creepy dolls collection in the living room to scare Dave into taking the moose head down. After some taunting, he finally agrees but tells her that he's not exaggerating, that she does make all the decisions. Gemma finally realizes she's right, because she genuinely didn't know it before. They compromise on Gemma listening to Dave better in the future.
The funniest moment in the episode to me was the end, when Calvin and Dave are talking again and the creepy doll that Dave had locked in the attic appears, and they both run away scared. I kinda wish also that Calvin had realized Tina did trick him into going to Italy, I feel like it would've been interesting to see his reaction.
What did you think of the episode? Who did you think was right? Leave a comment below!