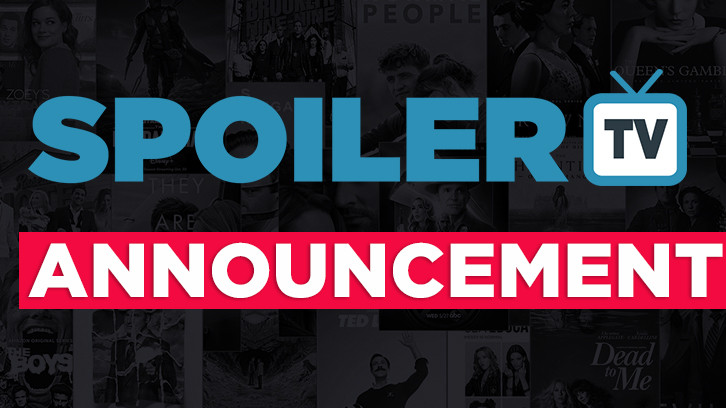 Hey All,

It's around this time of Year that the SpoilerTV have a little fun and post our April Fools post. However, as a Team, we decided that due to the current Global Crisis with COVID-19, and lots of people in the TV/Entertainment business are losing their jobs etc that it didn't sit right with us posting something this year.

Sometimes decisions we make for the site are difficult but this was an easy one. We hope you understand.

For those of you new to the site here are some of the ones we've done in the past.


---
Young Anatomy - ABC developing Grey's Anatomy prequel - Susannah Flood to star as young Meredith Grey
https://www.spoilertv.com/2019/04/young-anatomy-abc-developing-greys.html
Granny Goodness - DC Developing Supervillain Show Starring Betty White
https://www.spoilertv.com/2018/04/goodness-cw-developing-supervillain.html
Castle - Leaked Season 5 Finale Press Release MAJOR Spoilers
http://www.spoilertv.com/2013/04/castle-leaked-season-5-finale-press.html
Michael C. Hall to play Susan B. Anthony in HBO miniseries
http://www.spoilertv.com/2014/04/michael-c-hall-to-play-susan-b-anthony.html
ABC developing LOST spinoff starring Michael Emerson
http://www.spoilertv.com/2015/04/abc-developing-lost-spinoff-starring.html
Once Upon a Time - Season 5 - Mickey Mouse to appear in the Season Finale
http://www.spoilertv.com/2016/04/once-upon-time-season-5-mickey-mouse-to.html
American Horror Story - Sarah Paulson Cast as Donald Trump
https://www.spoilertv.com/2017/04/american-horror-story-sarah-paulson.html
---
We did have a good one lined up this year and maybe we'll save that for next year. Here a sample of the others that didn't quite get enough votes to be this years one.
Jensen Ackles Joins the Arrowverse
Jensen Ackles will reprising his role as the Red Hood and joining the cast of Batwoman on the CW. Like his current co-star Jared Padalecki, Ackles will be staying put at the CW once Supernatural comes to an end. His deal with Batwoman also includes a committment for him to direct and guest star throughout the Arrowverse.
NCIS: New Orleans relocating and being renamed to NCIS: San Francisco
Queen Elizabeth to Play Queen Mum in final series of The Crown
Stranger Things 4 - Production Stopped after Duffer Brothers Leave Due to "Creative Differences"
Where the Fuck is All this Water Coming From - Titantic based procedural in development at Netflix
Netlix announce today that it working on a Titantic based procedural for the 2021 season.
FOX Developing Trump Based Bio focusing on his early dancing days
I Love Lucy Continues with Original Cast in Holographic Form