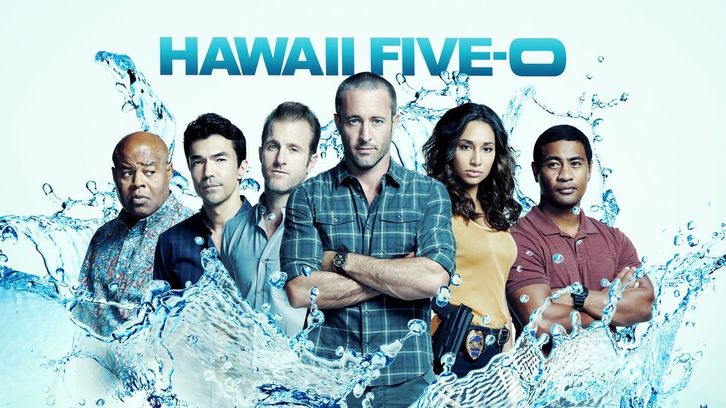 Today is a very bittersweet day for the Hawaii Five-0 Ohana as we say Aloha to the long running series. Now we here at Spoiler TV couldn't let the sun set on this show without looking back and reminiscing about the journey of the series. So myself (BW), Dahne (DH), Prpleight (JH) and Folie-Lex (FL) put together a roundtable to celebrate Hawaii Five-0! Once you read thru we would love to hear your thoughts!

Ten seasons for any show is quite the accomplishment, especially in today's TV landscape. What do you think helped the show to have such longevity?

DH:
I think the show stayed on the air for so long because of the camaraderie of the original actors. There's no denying the chemistry of Danny and Steve and their Odd Couple-type bromance. Kono and Chin added balance to the duo. Another thing that helped its longevity was the right balance between cases of the week and an overarching villain of the season.
JH:
Characters, primarily. Personally, I've never been a fan of the bromance. Most of the time, I found the Steve/Danny bickering scenes tiresome. However, the show did a great job of creating an ensemble that had great chemistry. I was surprised that in the wake of the loss of Kono and Chin Ho, they managed to introduce new characters that found their place in the unit. But I don't think that the characters alone would have kept the show on the air for 10 seasons had the writers not managed to open their stories up to more than just the killer of the week. The addition of international intrigue and villain of the week have, for most part, keep the story telling fresh and me tuning in.
FL:
Definitely the cast chemistry. No show can survive this long if the people on screen don't click.
I also think, that in order for any procedural to really work, what you need at its core are interesting characters the audience cares enough to keep coming back each week despite a "tried" formula, and H50 certainly fits that bill.
Lastly the bromance. Especially in the early seasons. I've caught the later episode here and there to know that the show has moved past needing that dynamic to function. But Steve and Danny play the "odd couple" trope so well and that was very important in establishing the show early on. And if that solid foundation hadn't been set it wouldn't have survived even when the show didn't "need" the bromance anymore, and it's simply an added lovely perk.
BW:
Hawaii Five-0 has always been the ultimate comfort show for me. The team is like a family that is always there and every member of the team throughout the years has been one that I could root for. I think many people loved looking forward to their weekly dose of the Ohana and spending an hour immersed in their world. It didn't hurt that the setting is absolutely gorgeous and a character in and of itself.
Danny and Steve's dynamic is the heartbeat of the show, what are your favorite moments between them and what would be your ideal ending for both?
DH:
So many to choose from. I think I like them best in the funny moments. One of my favorites takes place in a parking garage. Danny has spent the episode worrying about Steve and Steve pretty much blows him off. When the suspect takes off in the parking garage, Steve follows, jumping from level to level. Danny just shakes his head, gets in the car, and heads to cut off both the suspect and Steve. The look the two give each other at the end of the scene cracks me up every time. As for where I would like them to end up, I haven't seen the last 3 seasons so I don't know where the characters are at right now. However, I definitely want both of them still alive and pursuing what makes them happy. If that's more H50, then good. If it's something else, then that works too.
JH:
As I said. I've never been able to get on board with the hoopla behind their bromance. So, I'll mention one of the episodes that, to my surprise (I'm not a Scott Caan fan), became one of my favorite episodes of that season. "Mai Ka Wa Kahiko" S02E15, when Grace was kidnapped, was for me Scott Caan's strongest performance of the series. His performance here just blew me away.
FL:
As I've been plowing through a binge in preparation for the series finale (some of it has been a rewatch , but I'm officially now into episodes I have mostly not seen), I think so far from where I am caught up the episode where they're trapped under the building after a collapse was a very big moment between them. It's their first ILY and it's said under the worst circumstances and yet in the best way. Oh! And the stakeout episode! Those two cooped up in an apartment driving each other crazy was comedy gold.
Also ANY and all carguments. From the very first "Your apology has been noted. Acceptance is pending" when those two are stuck in a car they've never failed to entertain.
As to how they end up? Well I've been wary one of them dies in the finale. It can be done nicely and poetically and in a way that can be true to the characters and the show, but that would be tagic and gut wrenching. Also I've been promised a happy end so I've cautiously put that fear to rest. So for me Danny and Steve having a cold one by the beach at Steve's house, agreeing to do this 'till they can I think is the way to go. Oh! And if the last words before the screen cuts to black aren't "I love you Danno" I might riot.
BW:
Oh where do I begin? The Steve and Danny dynamic is the bedrock of the show, I think both characters came into each other's lives just when they needed it. Scott and Alex just have that best friend chemistry that you can never fake. The 'carguments', the close calls where they risked their lives for each other (Steve does have half of Danny's liver after all!) and the way that they know each other so well without even a word is why people love them. I also loved that Steve instantly became 'Uncle Steve' to Grace and then Charlie and he loves them like his own.
Where they will end up? I am not sure of the details, but I do think the last frame of the show will be McDanno and I don't think it will be tragic. I see them on the beach and the last sounds of the show is them having a playful argument to let the audience know that yes, we aren't going to see them anymore but their dynamic is timeless.
Romance wasn't ever really at the forefront but it did happen. If you have a favorite romantic pairing, who are they and why?
DH:
I tend to be more of an anti-shipper, but I did like several of the romances on the show because they focused more on the characters than the romance itself. Personally, my favorite character on the show was Catherine. I loved when she joined the team because she was another great kick-butt character. One of my favorite episodes was 4.01, where Steve risks everything to get back a kidnapped Catherine. I also liked Chin's storyline with Abby and, of course, the earlier parts of the Kono and Adam relationship.
JH:
Despite the way they broke up, top on my list would be
Steve and Catherine
. My favorite thing about the couple was that were on equal footing in the action scenes as well as the romance scenes. They respected each other and trusted their love for each other. When Catherine took the job with the security firm, there wasn't a whole lot of that annoying macho insecurity stuff. They loved each other, trusted each other and respected each other. Actually, qualities that the show has always brought to their romances.
Chin Ho and Melia Kelly
. I just liked these two together. I hated that she didn't survive.
Kono and Adam's
early romance made that part of me that loves a good romance novel type of romance, really happy. I loved the two people in love despite being from different worlds aspect of the show. Also, because I've grown bored and annoyed by the fact that 90% of RomComs expect the woman to give up everything, it was nice to see a love story where he had to give up a lot to be with the love of his life.
FL:
I liked what they had been setting up with Steve and Lori back in S2, even if it never led to anything. I've had a soft spot for Danny and Rachel too, but granted a lot of that is related to the kids. We never got enough of Chin and Malia and we were robbed from them too soon, but I rooted for them a lot back in the day. The little I have seen of Tani and Junior has been beyond cute, but I'm not caught up with their story to have an full formed opinion.
In the end if I'm to pick one, and call it a favourite I'd have to go with Steve/Catherine. Their timing always sucked and I think they now have too much baggage to make it. But they love each other and how they've stayed in each other's lives through it all proves that had the stars aligned they would have been "it".
BW:
Junior and Tani have turned into my favorite pairing on the romantic front. The build up to the relationship was so pure, I mean he arranged for her to swim with mermaids and she was there for him during the rocky parts of mending his relationship with his dad. The two came to 5-0 together but pairing them romantically never once felt forced, just an organic slow burn that has paid off during this final stretch. I also had a soft spot for Adam and Kono, it was a love story that looked impossible on paper but they came together anyways and it was bittersweet when they parted ways.
The ongoing adversaries for the team all had their moments, who was the best villain in your opinion, and why.
DH:
Wo Fat was the most memorable for me, especially since it gave us some intense episodes like the alternate reality episode after Wo Fat kidnaps Steve. I like how he was ultimately tied to both of Steve's parents as well.
JH:
Honestly, I can only remember Wo Fat. I generally don't like the villains that never ever get caught, but he did, eventually, get caught. Wo Fat always made things interesting . I appreciated the fact that his motives were personal. It made the fact that he kept turning up, interesting. Also, his appearances weren't always the same type of episode. This, as I said, allowed the show to keep their stories fresh for a lot longer than some series.
FL:
Wo Fat. In a strange turn of events though, for being the best villain he also had quite the unceremonious offing... I get it was the 100th episode and the lead up to it had good build up, but something about him getting killed like that felt a little underwhelming.
BW:
It has got to be Wo Fat because his relationship with Steve was so deeply rooted in personal conflict. When he showed up, you just knew it was going to be one of THOSE episodes. Honorable mention goes to Aaron Wright, he is charismatic but showed he could be as ruthless as his brother Ian.
Finally, please just share some stray thoughts as we say Aloha to the Ohana of H50. Any thing you'd like to share is welcome.
DH:
For me, H50 was not the same after the exits of Chin and Kono, but I truly enjoyed the summer I binged it and Catherine is still one of my favorite characters of all-time. Plus, it was one of the best when it came to bromance. I am glad that H50 got so many years and I am sorry for fans that it is coming so quickly to an end. However, this is a great show to binge and I wish everyone many happy rewatch years.
FL:
After postponing my catch up with the show for years, and finally gotten around to it in lieu of it ending, it has been a lovely reminder to see what made this show work and to be able to witness how well it's aged. That's the true quality of a good show indeed. I'll miss you 5-0. Mahalo for everything and Aloha!
BW:
Danny's relationships with his kids are really something that I love about the show. He came to the island for Grace and every time the show did episodes with him being her Danno, it just brought all the feels. Later on, when he found out Charlie was his son, we got another dose of Danny being the best dad. I know the ending probably won't include the kids because they will have to pack in so much, but I do hope Danny mentions something to give us some closure.
Also, when Kono and Chin left, I feared the show would lose a step and while I miss both of them still, they didn't try to replace them with carbon copies, they let Junior and Tani stand on their own and it worked. Then they introduced one of my most beloved cast members, Eddie. Giving Steve that dog was an inspired choice because he is like the dog version of Steve!
I know when the next season of TV rolls around I am going to feel the loss of H50 because as I said at the top, it was my comfort watch.
And that is it for us! Tonight is the night that we say goodbye to H50. Please drop a comment below with your thoughts on anything we covered and other stray thoughts you want to share.