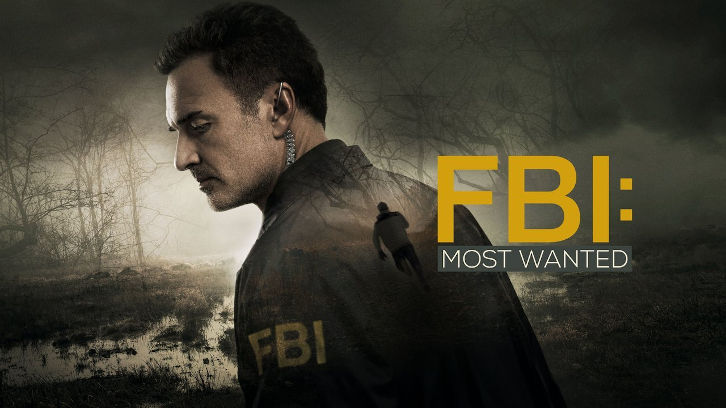 With a new episode of FBI: Most Wanted tonight, let's do a recap of the show's previous double outing.


In the first of the two episodes
1.11 Ironbound
our taskforce is on the hunt for a small town cop seemingly on a revenge killing spree. Our fugitive of the week, Gabriel Clark, is painted as an obsessive rule follower and his rampage doesn't seem to make much sense.
His agenda becomes more clear when his true intentions are revealed: all he wants is a to expose a cover up of a raid gone wrong that he's been trying to blow the whistle on for years, something which cost him a job at the far more prestigious Newark PD. Jess and the team clearly get far more indignant when the Lieutenant who was in charge of the raid and the subsequent cover up stonewalls them instead of assisting, which only adds to the death count.
Through the course of the investigation we also meet Gabriel's parental figure, an old neighbour who used to be a cop, Ray (played by the lovely Michael Rispoli). Ray shines some light over out fugitive's upbringing, the reasons why he is so rigid in his world views come into better focus. Ray agrees to help our task force bring Garbiel in, because he genuinely cares about him, and doesn't want to see him get into any more trouble. Still the sting to bring Gabriel in doesn't go as planned and the operation ends in even greater tragedy as Gabriel decides to set himself on fire. He seemingly survives, but at what cost, who really knows.
On the home front rule following is also part of the theme, when some tensions arise between father and daughter, after Tali wonders off and doesn't tell anyone. Jess is understandably upset, but goes overboard with his punishment. Jess frets a little about his reaction and voices this concerns to Ray as they talk through the case and bond, and gets some reassurance during that conversation that he is probably doing better at raising Tali than he thinks. However it's Clint who is detrimental in reminding Jess amidst the case that he's usually the guy who says "when to give a little" only without Angelyne around he forgets himself. Much like always it's that memory of Angelyne that mends the fight between father and daughter in the end.
In the second hour of the
1.12 Ride Or Die
Connie Romano a sociopathic egomaniac, stomps to death someone who she considers a romantic rival and then goes on the run with her two accomplices Jared, a very white wannabe sicario and Amber, a struggling young single mother with a major girl crush on Connie who hangs her daughter's future on Connie providing for her.
Our task force race to catch up with them as they worry that the two accomplices are in just as much danger as the first victim. Fears which are only further proven right when Jared's body is found in a motel, after he agreed to come forward, and Connie very cleverly sets up Amber to take the fall for everything else.
Connie lies, bullies and manipulates everyone around her into getting her way. Jess manages to use her ego and her daddy issues against her in the end and not only gets her in custody but also manages to coax a confession out of her.
General thoughts:
I think I preferred Ironbound over Ride Or Die mostly because the cases where the fugitive's motivations are a little more nuanced work better for me. Also I love Michael Rispoli, and I especially thought Ray and Jess developed a nice rapport in the few scenes they got to share. Managing to fit such nice characters moments with that little screentime tends to win me over.
Tune in tonight for a new episode of FBI: Most Wanted!