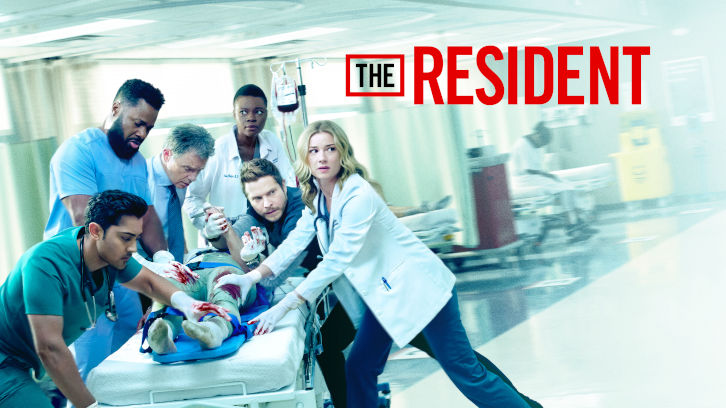 Before we begin, some 'in real life' information about The Resident inherent to the pandemic:
- After production was shut down, the show donated all the medical supplies to local hospitals, as did other shows that had any in reserve
- Consequently to the production halting and likely not resuming this spring, the episode order was cut and episode 3.20 (airing April 7, March 31st will be a rerun) will serve as the season finale. The Resident hasn't officially been renewed (yet) but it likely will be, and the remaining episodes will probably be added to a theoretical season 4.
- In episode 18, a "superbug" storyline is introduced and then developed in episode 19. Another medical show, New Amsterdam, pulled their latest episode off air because it featured a pandemic, and while The Resident's superbug episode(s) are different in context (not an airborne virus, namely), it still fell at a particularly bad time considering the current context. While I'm aware the episodes & season were written before anything happened regarding Covid-19, I'm not sure keeping the episode on air was in very good taste, in any case, it really didn't help my own anxiety levels.


With that said, let's delve in. We hadn't seen Kit get a proper storyline since her job was on the line because she didn't bill as much as Cain did, so (at first, before we knew why) it was nice to see more of her family life. However, since the reason her daughter, son-in-law (Derek), and granddaughter had come in was because Derek had concerning health issues which turned out to be cancer, I would have rather seen a reunion under more joyful circumstances.
Molly, Kit's daughter, is training to be a doctor while Derek takes care of their child, and while you would think this would make Kit and Molly able to talk about what's going on with Derek more easily, Kit instead tries to protect Molly by not telling her what she knows. As it turns out, Molly is prone to anxiety, and Kit is trying to help but as often in these cases, it doesn't work out. Better to know what's going on rather than find out later. One of the things I think are a little missing from
The Resident
sometimes, are impactful patient cases. Most of the storylines featuring the main cast are well thought-out, but some of the patient cases are a little unremarkable, with the exception of a few. This one, involving family, is more emotional than most but it would have meant more if we'd met Molly and her family before, or well... if the acting was a little more convincing. Still, it also brings Kit and Randolph closer and as he has been during this entire season, he's great. Nic stepping up to be Derek's chemo nurse was an emotional touch too.
Meanwhile, in "Dr Cain is the worst" news, after learning that not only does he fake his fatality numbers by sending off patients who won't wake up in a different facility, but also that Dawn, the "surgery of a lifetime", has contracted a superbug which puts everyone at risk, and especially immuno-compromized patients. Instead of disclosing this information so the hospital can face the situation with appropriate means, Cain hides it and only Ezra knows about the severity of the situation. Speaking of, Logan Kim and Cain's honeymoon period is definitely over, and Cain (probably rightfully) figures that this would be the last strike before he got fired... which is when we learn that he owes RedRock (and Ezra's mother) his career, after a contamination situation happened when he was an intern, of which he knew, and said nothing about.
At this point, I don't think there's anything that could redeem Cain and this insight into his past certainly doesn't. Has he learned nothing since then? Is his career worth more than saving people from something he caused and won't do the right thing about? Poor Ezra is torn over not saying anything to Conrad and Devon, while Cain struggles to treat EMT Sophia who came in with symptoms of the superbug after transporting Dawn.
On a (somewhat) lighter note, this episode features Connor Paolo of
Gossip Girl
fame (and, I'm told,
Revenge
but I barely remember the few episodes I watched of that), and since I've been binge-rewatching GG for the last few weeks, I'm happy to bring the crucial information that Rob Yang (Logan Kim) onced played a hotel manager on
Gossip Girl
, so seeing
Eric
Connor Paolo as Isaac felt a little like another (weird but pleasant) crossover. A few paragraphs ago I was saying that some patient cases didn't really feel very impactful, but this one is the perfect counter-example (no, not just because I felt like the upper east side was visiting Atlanta). As AJ and Nic learned more about Isaac's situation, it made AJ realize that he could easily have been in Isaac's situation: an adopted kid with no support system to help him now that he was in need. Nic offering to be there for Isaac was very emotional, and I wish we got to see Isaac's reunion with his biological family, who promised to help with his healthcare after the transplant.
ç
So, knowing what we know about the shortened episode order, what do you guys think will happen in what is now the season finale? Will Cain finally come clean? Will Mina ever come back from whatever fascinating surgery / fashion choices she's doing off screen (next week's synopsis says: yes)?
As always these days, please stay home and stay safe.