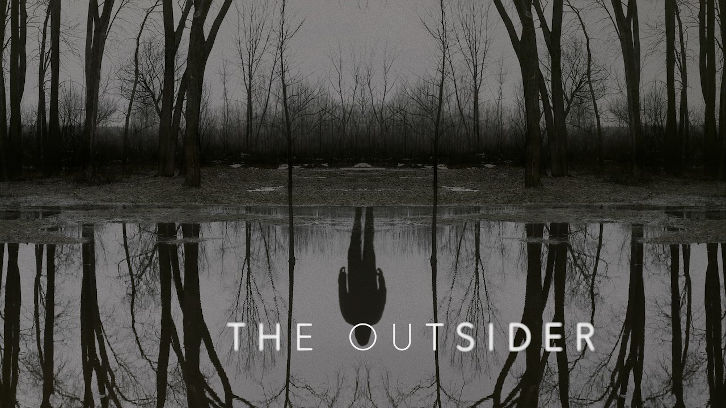 The Outsider 1.08 "Foxhead" - Review:

One of the biggest problems that I have had with the otherwise excellent HBO series The Outsider so far is its pacing, the episode structure has been overwrought and has often led to the individual episodes themselves feeling incredibly slow from start to finish – which in itself is no bad thing but after such a high-paced tension-packed opening two episodes you begin to feel whether the show has run out of steam, especially given that the book that it borrows its source material from isn't the thickest Stephen King book to begin with – we're not talking 11.22.63 or IT doorstop-size material here and the fact that we might be facing multiple seasons of The Outsider only leans more into the question: how much story is there left in the show?

At this point the characters have all slowly come around to Holly's way of thinking that El Cuco is real – for various reasons, Andy believes in Holly for example if not El Cuco itself, and the group have worked out that Claude Bolton is the next victim of the supernatural threat that feeds off people's despair and hatred. So in order to combat this investigation – Claude – the real Claude – is quarantined in a police jail cell against his wishes and not told why he's put behind bars – it isn't his first rodeo and he knows exactly what he's in for, quick to befriend the officers who are holding him. Eventually the gang arrives and springs Claude for their own reasons – they decide to hold him where they can all watch him 24/7. Their reasoning is that if enough witnesses keep an eye on Claude, they can have proof for when the doppelgänger springs its next course of action. Much of this episode saw Claude and his brother reconnecting in Tennessee as the storyline took a dovetail into a different state, bringing Holly, Ralph, Yunis and Andy under one roof in the hope of thwarting the next kill that El Cuco makes.

Much of this episode felt like downtime – there's a scene in one of my favourite films, Howard Hawks' classic western Rio Bravo, where the characters are simply sitting in a jail cell singing along protecting an inmate waiting for the attack to happen and although there was no singing involved in The Outsider (it's too dark for that), it had the very similar vibe. But the show gave the characters what they wanted: actual proof that the El Cuco could be in two places at once, and although Ralph is still reluctant to believe in the supernatural he is slowly starting to come around. Robbing the suspense and mystery behind El Cuco has led into a cat and mouse game that's not nearly as thrilling as not knowing what happens – we've found out what the monster is, it's just a question of catching it – it's kind of like a horror movie where the first half is usually scarier than the second as you aren't used to the rules of the world and anything can happen.

If anything The Outsider has fallen into the trap of revealing too much too quickly, this is a double review but as of writing the review for the eighth episode there is still two left to go, and I don't see any reason why this couldn't have been reduced to a smaller episode count, for example, six or seven episodes would have fit this show perfectly and it's not without precedent for HBO either – Years and Years, Gentlemen Jack and His Dark Materials, albeit BBC co-productions, have all made the most out of a shorter episode count. If The Outsider does return for a second season – and I hope it stays as a one-and-done, a shorter episode count would be preferable.

The Outsider 1.09 "Tigers and Bears" – Review:

And just like that, after a fairly underwhelming episode, The Outsider ups its game for a penultimate episode with tragic consequences that set the game for what is no doubt due to be a blockbuster finale, setting up the mythology of El Cuco even further and exploring its location and where it is located. The build-up after build-up sets up a cliffhanger that will no doubt have to be paid off to make the ten episode commitment for The Outsider worth it, and undoubtedly the tense final scenes were the high point of an episode which still maintained its otherwise slow points – those chilling gunfire shots in the background really laid a mark. I knew it had been too long without the characters being placed in mortal danger and The Outsider more than delivered on its promise of being the bleakest show on television.

For all the criticisms of its slow pace The Outsider can still up the ante remarkably well. The last few episodes can be viewed as thrusting you out the comfort zone that you've found yourself in – you expect nothing to happen in episode nine because it's taking its time, and then these revelations and the ending with Jack comes out of nowhere. The set-up with the guns making a situation like this worse teased an inevitable shootout, and whilst undoubtedly some of those shots being fired back at Jack's will be Ralph's, but it's the second time Ralph has tried and failed to stop El Cuco now and has let an ally be gunned down. The suddenness escalation felt more at home in a Tarantino flick, marked by the fact that the biggest danger here to the group is still Ralph who seems determined not to get fully on board with the supernatural nature of the danger that they're in. He's underestimating the threat and they may need more than the cavalry to stop this one – when El Cuco is backed into a corner it almost certainly will be at its most dangerous and deadly. The home base for the creature at the centre of such grief and loss is understandable, it needs a place to feed and survive after all, and seeing Jack roped into protect him corresponds once again with the favoured Stephen King dynamic of human villain and supernatural villain both terrifying the group of protagonists. The human villain usually must be overcome first, so a showdown between Jack and Ralph is more than likely in tomorrow's finale.

Much of Tigers and Beans took place in the past showing us the flashback that lead to the deaths of the men who were investigating missing kids in the cave, and the tragedy that followed. It's an imperative warning to the group of present-day hunters of El Cuco not to underestimate it, but in danger of doing that, Ralph has put everyone's lives in jeopardy. To make matters worse, we learn back in Cherokee Creek that a boy was found killed with wounds that match up through photos that aren't afraid to show the full extent of what happened. What's happening here, then? Is the Outsider even in Tennessee at all? Has he just left Jack there to take the fall for him? We didn't learn much from the boy and his grandfather either, and there's still a lot of head-scratching going on even when we're this close to the end of the first season – which points further either towards a very packed finale that can only be satisfactory or disappointing with little in the way of middle ground. It's a battle of old-school detective work that Ralph is so good at vs. Holly's unorthodox methods, and both have mixed results. We do learn one thing though, that the boy, who apparently wasn't scratched (and neither was the grandfather) was told by El Cuco – there's a bear cave in the woods that the kid was going to be taken to. It's the first time everyone is hearing of the bear cave until Seale's revelation about the past tragedy that happens there, which again, suggests that that's El Cuco's home base. But if so – why did he run in the other direction away from it when he was attacked?

Keeping Claude in the dark can only work for so long when Seale is involved, and he's growing constantly frustrated about the fact that his brother doesn't even know anything about the creature that's hunting him down. The less Claude knows the safer the characters will be – but despite Howie taking Claude on a detour for some fried chicken, it isn't enough. And naturally, what Claude knows – Jack knows. And Jack has the high ground and a sniper rifle, which leads to the climatic end that puts Ralph, Yunis, Holly, Alec and Andy in the middle of the firing line and in a position where they're sitting back. It's the most dramatic "to be continued…" style cliffhanger that I've probably seen in 2020 (although Doctor Who's penultimate episode could give The Outsider a run for its money), and the fallout will no doubt be where we resume in tomorrow night's finale, which has to not only answer all our questions – but potentially keep the options open for a second season.

The Outsider episode 10 "Must/Can't" airs tomorrow night on HBO.