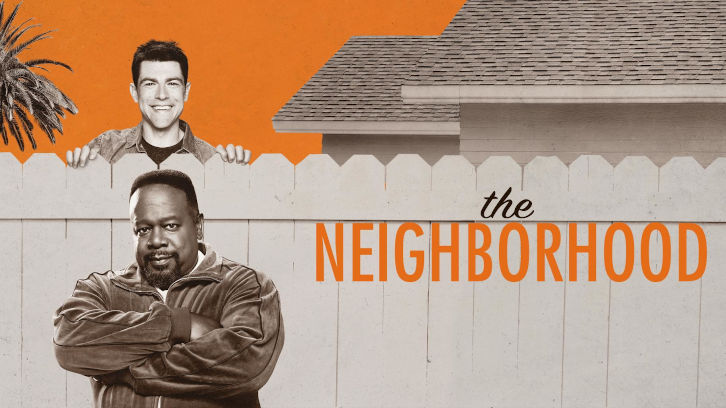 This week we have two reviews as well, so let's begin with the recaps!

Welcome to the Commercial

In last week's episode, Calvin and Tina are having a date night as they stumble on several commercials from Calvin's competitor Motor Boys (one was even in Spanish!) and he gets mad about it. After brainstorming, Calvin comes up with the great idea of making a commercial to promote his own auto shop, but he doesn't have a budget and they have to shoot it by themselves.

Because of this, he enlists Tina, Marty and Dave to help him out with the commercial. Dave gets too into the role of the customer, and even goes and asks questions to Calvin about the customer's backstory. Marty also takes his job seriously, asking about visual aesthetics and so on. Tina begins making changes to the script to add more lines to herself. All of this begins getting on Calvin's nerves, who just wanted to make a simple commercial.


Everyone loved the commercial except for Calvin, who called it "a flaming pile of hot garbage." He complained about his business being on the line, and Dave and Tina acting ridiculous, and said he was going to do a commercial again by himself. On his second try, he asks Grover for help recording and does the commercial himself, which results in a very awkward take.
Meanwhile, Gemma talks to Malcolm about how happy she is to see him and Sofia dating, and right when she's going to mention that they seem so in love, Malcolm changes the topic because he hasn't said it yet. Later on, Malcolm and Sofia go on a date and she tells him that she got a new job offer but it's in Paris. She says she hasn't accepted it yet because she feels like their relationship is special, so she asks how Malcolm feels, but he panics and doesn't say anything.
Gemma helps Malcolm make a grand gesture to tell Sofia that he loves her, which consists of fourth graders singing and big balloons, but before he can say anything Sofia tells him she's not going to France anymore. She says she's afraid it will mess up her life if it doesn't work out, and Malcolm gives her the same advice Gemma told him, that she would always be wondering 'what if' if she doesn't go. This took Malcolm a lot of courage to say, and I feel it would've been nice also if he had said how he felt about Sofia as well, but this was a really sweet scene nonetheless.
Welcome to the Team
In this week's episode, Dave and Grover are practicing for Grover's hula-hoops tryouts when Calvin asks if the school has any "real sports." Calvin suggests letting Grover join his basketball team that's starting a new season, and Dave agrees. The only problem is that Grover's basketball skills are very bad, so Calvin ends up assigning him the equipment manager role.
Gemma complains about Grover's role because she thinks it's the worst job possible, but Dave is somehow optimistic, but also tells her how bad Grover did during tryouts. This doesn't calm Gemma, who complains and threatens Calvin to put Grover on the team.
They go to talk to Calvin, who refuses to pull Grover out of the game since their team is winning and Grover still has one fault to go. Gemma in retaliation takes the basketball and runs out of the gym to stop the game, unbeknownst to her the fact that they have a whole racket of basketballs available.
Gemma and Calvin have an argument later on where Gemma tells him she only wanted Grover to play on the team, not for the other kids to be scared to the point they pee their pants. Calvin admits he might have gone a bit too far, and in the end he agrees to keep working on coaching Grover, even though he's been suspended for the rest of the season.
Meanwhile, Marty is cleaning his old room to make space for some of Calvin's stuff. Marty pulls out a box where he used to keep his snake pet who ran away. Tina later tells Malcolm that the snake didn't run away, but that she got rid of it. To everyone's surprise, Marty was eavesdropping in the conversation, and he got really upset.
In the end, Tina comes home with a gift for Marty and to his surprise it's a snake. Tina tells him that there's no amount of things she can do to make up for the fact that she got rid of the other one, so she bought him another snake. Marty is evidently scared but he refuses to say anything until it's too much and he runs away. Turns out Tina knew all along that Marty was playing her, so she got revenge.
The snake storyline was the funniest part of the episode because the chaos of the situation just brought so much humor and jokes, and Marty's reaction to the snake was priceless, as well as Tina and Malcolm running away and yelling "I'm moving!" once they lost the snake inside the house, or when Calvin saw the snake and ran away.
What was your favorite moment of each episode? Leave a comment below!