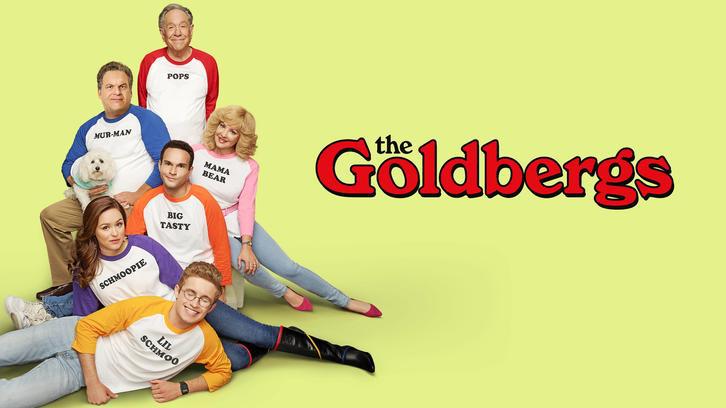 Erica's various attempts at getting serious with music have turned her off permanently from the concept, even when Geoff gets her tickets to see The Go-Gos (her favorite band). But her love for music is reinvigorated when Geoff convinces her to audition for the Molly Sing-walds, an all girls a cappella group (such a throwback to the 2010's amirite?)

Meanwhile, Murray grows frustrated with the family's dot-matrix printer (okay we get it, the show takes place in the 80's). He often takes his frustration out on Adam, who points out that he's just using it wrong. Beverly fears that Murray's short fuse puts a strain on his relationship with Adam, which is only further amplified when she sees how well Charles Kremp and his son, Chad get along after spending an afternoon fishing.

Just as Erica is preparing for her a cappella audition, Barry arrives to try his luck (despite it being an all girl group). He has nothing prepared so his attempt is short and unsuccessful. For Erica, her audition is flawless, despite her nerves, and is immediately accepted. But it's clear her overbearing nature begins to kick in as her first order of business is to change the name of the group.

When Beverly asks Murray and Adam for help unloading groceries, she surprises them both with a car full of camping gear. They both resist, but Beverly always gets her way, insisting she was embarrassed in front of the Kremps. Her goal is to change their relationship to one not based on yelling (good luck). But Adam immediately concocts a plan to use his video camera to make it merely look like they went on the trip and Murray agrees.

Geoff is forced to watch Erica quickly take over her a cappella group, something he was very clear to point out to her from the beginning. She hijacks the rehearsal and hurls insults left and right, as she takes music very seriously. By the end of the day, she is kicked out for being bossy and ruining the joy of the group. In response, she decides to start her own a cappella group to defeat the Molly Sing-walds in competition. But forming an a cappella group proves to be harder than she realized. The auditions are a disaster and she has no choice but to join forces with Barry and the JTP (who are also forming an a cappella group for similar, vindictive reasons).

Adam and Murray's attempt to stage a camping trip doesn't go as planned. They decide to commandeer the camping section of a sporting goods store, which seems like a good enough plan, but Adam's directorial style clashes with Murray's overall demeanor and their attempts to get anything usable as proof to Beverly are useless. They decide to show her some of the footage anyway and, despite it being awful and not believable at all, she seems to totally buy it and claim victory. But they panic when she decides to invite the Kremps for dinner to show off how great their trip was.

Working with the JTP might be harder than working with the Molly Sing-walds, as they have no musical training. Erica blames Geoff for pushing her back into music and decides she was right from the beginning and quits altogether.

At dinner with the Kremps, Beverly takes every opportunity she can to brag about Murray and Adam's camping trip (despite it never actually happening) as the boys try their best to hide it. It doesn't take very long before their lie is exposed, as the Kremps are avid fishers who can identify that the fish Adam and Murray brought home is clearly a swordfish and not one you could catch in a lake. Beverly is devastated and now accepts that her husband and son just won't have a meaningful relationship. They decide to make it up to her and try legitimately camping in the backyard. They prepare for a miserable night together only to actually enjoy it and each other's company based on mutual dislikes.

Geoff finds Erica and tells her not to give up. Erica insists that she is either all or nothing when it comes to music but Geoff tells her to go back to her attitude from when she was a kid and music was just fun. She decides to return to the Molly Sing-walds to apologize and promise to just sing and have fun.


What did you think? Leave a comment below!