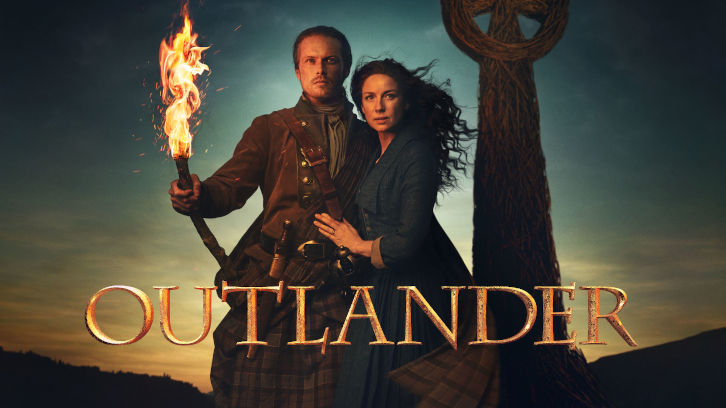 Claire has returned to Fraser's Ridge to continue her work on "inventing" penicillin. She is slowly getting frustrated as none of the mold she grows is the kind of fungus she needs. She is not very hopeful when she, once again, inspects the mold under the microscope. This time, however, the mold has the color and the structure of penicillin! She did it! She invited a life-saving antibiotic! Eureka!
It is now possible for her to conduct the tonsillectomies on Keziah and Josiah. However, Claire worries as a small but significant amount of people are allergic to penicillin. It can be tested, however, false positives are not uncommon. She's had an experience with a false positive in the past (future!?!) and lost a patient because of it. To her great relief, neither twin shows any sign of an allergic reaction.
"The problem isn't in the brain, the problem is in the heart."
This episode was particularly heavy on the magnificently written and beautifully spoken monologue in which Claire reflects about time and compares it to God. God the eternal. God the infinite. God who cannot be seen or heard. Just like time.
Claire:
Someday I will stand before God. And I will receive answers to all my questions about everything in his universe. And I do have many questions. But I won't ask about the nature of time. I have lived it.
In the meantime, Jamie and his men have reached the next village where they initially planned to recruit even more men for their cause. However, when Jamie runs into Lt. Knox, the man informs him that all of the regulators had been given a pardon by Governor Tyron. Except for Murtagh. So the hunt for Jamie's godfather continues, however, Jamie's help won't be needed anymore.
At first, the lieutenant does not believe him, after all, he admires Jamie and looks up to him. However, once he sees Jamie's name on the list with his own eyes he pulls his knife and calls for Jamie's arrest. Forgotten are all the times Jamie helped him. To Knox, Colonel Fraser is a traitor of the Crown.
For Jamie taking a life is a last resort. If there is anything else he can do he will. This time however there was no out. He had ended a life to make sure his family remains safe. A decision that he certainly will question and struggle with in the next episodes.
When Jamie returns home he comes bearing gifts: He encountered a little, hungry kitten searching for milk and decided to bring it home with him. He gifts the cat -Adso- to Claire who falls in love with him immediately. And so did the audience.
The couple is relieved to be together again. Jamie has a lot to tell her.
What were your favorites moments of the episode? Let us know in the comments below!