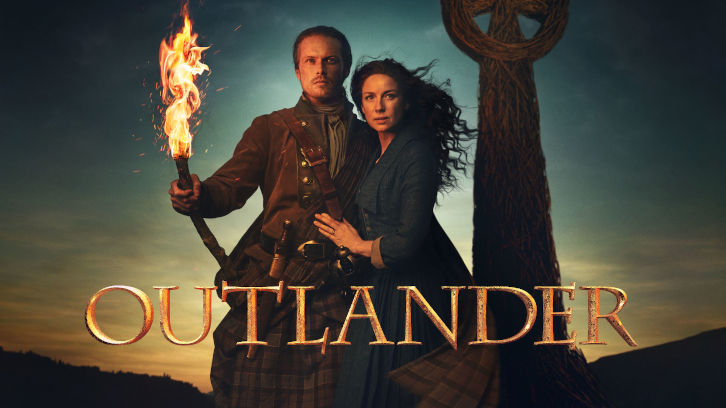 Jamie returns to Fraser's Ridge to gather an army of men who will fight beside him in a possible war with Murtagh and his supporters. He very much hopes he can recruit an overwhelming amount of men so the size of his group alone will intimidate the rebels. It is an attempt to prevent battle. Claire insists on joining Jamie. After all, it is always useful to have a physician around who can treat injuries. Jamie does not even try to convince his wife to stay home. He knows there is no point once her mind is made up. He is also aware that Claire can handle herself in difficult situations, she is no damsel in distress. She would not be a liability but a valuable addition to their group.

Claire: You need my help.
Jamie: I always have. And I always will.


Having Marsali as her apprentice makes leaving her daughter and grandson behind a little bit easier. The young woman has learned quickly and Claire is positive she will be able to handle most situations. She even trusts her with her research on penicillin which she has been trying to grow. The medicine officially won't exist for at least another 150 years but Claire is not willing to let people die of something as mundane as an infection when she can literally grow a drug that will cure them.
They do not have any time to lose so Jamie and Claire leave as soon as the recruits are gathered.
Roger, who still wasn't able to properly handle a weapon in last week's episode, does not hesitate to join his father-in-law. Not that he has much of a choice anyway. After all, he swore an oath to Jamie and there is simply no way he can break it. Not if he hopes to ever gain the respect of the Colonel.
Colonel 

Read more: https://www.springfieldspringfield.co.uk/view_episode_scripts.php?tv-show=outlander-2014&episode=s05e02
Colonel 

Read more: https://www.springfieldspringfield.co.uk/view_episode_scripts.php?tv-show=outlander-2014&episode=s05e02
Jamie and his men plan on going to Brownsville first to get more men to join the militia. After a day of traveling the group sets up camp for the night and Jamie decides that now is a good idea to inform Claire that Stephen Bonnet, the rapist of their daughter, is very much alive and might just be lurking around this Province somewhere. They both wrongly believe Brianna has no idea that Bonnet is still alive and consider it to be a good thing that she doesn't know. Wouldn't it be much safer if everyone knew and were on the lookout for him?
In the morning the group gets woken up by a young man pilfering their provisions. At first, they believe it to be Josiah, a new settler at Fraser's Ridge but it turns out the person stealing their food is Josiah's twin brother, Keziah. As toddlers, the siblings were sold to Mr. Beardsley, a violent man who abused them for years. Josiah was able to run away but it was too dangerous to take his brother with him as the boy is deaf. Since the group spent the night close to the house where his brother was a captive at Josiah went and freed him. Jamie and Claire are immediately willing to accept the brother in their circle and put him under their protection. The couple plans on finding the man who legally "owns" the boys so they can purchase their indenture. This way they will officially be free men. It is very admirable how Claire and Jamie are willing to help pretty much everyone they encounter, no matter how inconvenient of a situation it creates for them. They currently do not have any time to lose, they need to recruit more men, yet they drop everything to help Josiah and his brother.
Roger is left in charge of leading the men to Brownsville where they plan to win over more people for their cause. In the meantime, Jamie and Claire make their way to Mr. Beardsley's. Once they arrive at his house they only encounter his wife who is rather rude and uncooperative. She claims her husband is dead and that she does not wish to interact with Jamie and Claire any further. However, the couple has no intention of leaving without the indenture papers of the two boys. It soon becomes clear that something is off. The house is surrounded by a rather weird and creepy vibe and the young woman is definitely trying to hide something. Claire follows a nauseating smell upstairs and finds Mr. Beardsley lying on the floor. He is covered in bugs and lying in his own filth. It seems like he is dead at first but it turns out he is still breathing. His face clearly indicates that he had a stroke. His poor condition tells Claire that he must have been lying at this exact spot for days, if not weeks. His wife feeds him every now and then to keep him alive. Not because she actually wants to keep him around, she wants him to suffer. He has abused her, made her life a living hell. In fact, she is his fifth wife already. He has killed wife one to four as they were not able to give him any children. True to the fashion of white patriarchy, it did not occur to Beardsley even once that the lack of pregnancies is very likely his own fault.
As a doctor, Claire feels responsible to help the man, despite his despicable, horrible actions. His wife, however, would rather see him dead. Everyone is very surprised when suddenly the woman's water breaks and she is in labor. Neither Claire nor Jamie have noticed she is pregnant! Claire helps her deliver the baby and the woman is more than just relieved when she realizes that her child's skin is dark. This means her gruesome, white husband is not actually the father. She gloats about the fact that the baby isn't his, knowing her husband might not be able to answer her but he still understands what people around him are saying.
Bringing a new innocent life into this cruel world reminds Claire once again that the 20th century would be much safer for Brianna, Jemmy, and Roger. She shares this sentiment with Jamie who is anything but thrilled by the suggestion.
Claire:
What kind of world is this to bring a baby into?
Jamie:
The only world.
Claire:
No, it isn't. Jamie, I want Brianna and Roger to go back to their own time as soon as they know if Jemmy can travel. It's safer for them there, for Jemmy especially. Roger feels the same way. He wants to take them home.
Jamie:
Of course he does. Your penicillin will make it safer for them here, will it not?
Claire:
Only from infection.
Jamie:
Well, perhaps it would be safer in your time. But they would be without their family, without their blood.
Claire and Jamie decide to stay the night. They plan on bringing the sick men to a village nearby tomorrow and look for someone who could care for him. When they wake up in the morning, the young mother is gone. She has left the baby behind and put out the indenture papers for Jamie and Claire to find.
Rather than transporting Beardsley to a nearby village as initially planned, Jamie decides to give the sick man the choice whether he actually wants to continue to live like this. He cannot move and he cannot talk. There is no cure, no hope. The man clearly indicates that he would rather be killed so this is what Jamie does. He redeems the evil man from suffering. He, C
This heavy episode did not move the plot forward in any way, however, it is still the best of what season 5 has offered so far. Might it have something to do with the fact that this episode heavily focused on Claire and Jamie? I strongly believe so. Actors Caitriona Balfe and Sam Heughan have astounding chemistry which makes every scene with Claire and Jamie a pleasure to watch.
What are your thoughts about the episode? What are the Frasers going to do with the baby? Sound off in the comments below!