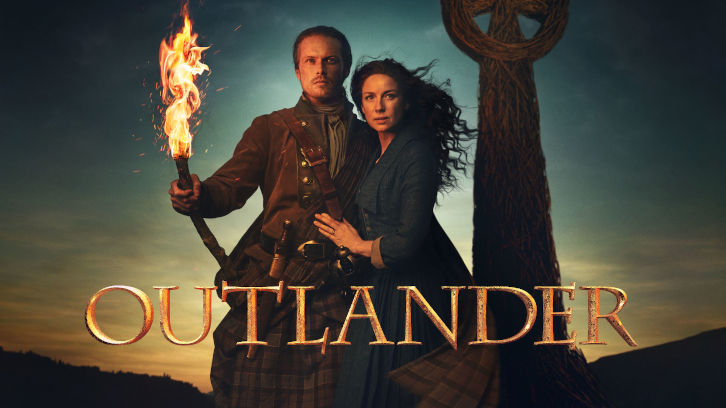 In the season opener, Jocasta informed Murtagh that Duncan Innes has asked for her hand in marriage and that she has not yet provided him with an answer. She has given Murtagh the opportunity to speak up, to ask her to decline the proposal but the obstinate Scotsman was not brave enough to confess his feelings. So, Jocasta returned to River Run set on marrying Innes. She has no love for him and Mr. Innes is very aware of this. Even Ulysses knows that this marriage will not make her happy. Jocasta, however, is not looking for happiness. She just wants a "wee bit of peace". That is enough for her. It has to be.


Murtagh:
"I love you Jocasta MacKenzie. This world may change but that will never change. I only wish I had been brave enough to say it sooner."
How about we ignore the unwritten rule that actors over 45 can only be supporting characters and ask for a spin-off starring Jocasta and Murtagh? These two certainly have lots of interesting stories to tell and Duncan Lacroix, as well as Maria Doyle Kennedy, are shining in their roles every single second they appear on screen.
Expectedly, Jamie and Claire have also made their way to River Run for the wedding. They too are aware that Jocasta is anything but in love with Innes. Jamie wishes his aunt and Murtagh could find a way to be together but knows it cannot happen. How about they all travel through the stones and finally have a happy life in the 1970s? Too much to ask? Probably.
Claire:
"If you are going to take this... then you might as well take both of them."
Thankfully Jamie wins the game and Claire gets both her rings back. He leaves the horse he won with Wylie but in exchange, asks of him to establish a connection to Stephen Bonnet so he can do business with him. Wylie falls for Jamie and Claire's little plan. Revenge on Bonnet is almost within their reach now.
Jamie and Claire's argument, however, is not resolved yet. Claire is still angry about the wedding ring and after a few hours of gambling, Jamie is drunk and incredibly stupid. He actually hints that she is to be held partially at fault for Wylie's assault, after all, she is a woman. I was very thankful when Claire hit him. A very justified slap in the face.
Let's hope Claire and Jamie find Bonnet way before he even has the chance to abduct little Jemmy.
The episode ends with Governor Tryon announcing that the regulators refused to take the pardons. He wants Jamie to return to the Ridge, gather the men he recruited and go to war. Even though Claire told him this war was going to happen Jamie still seemed to have a small shimmer of hope that a battle could be prevented. Now, however, all hope is gone. War is coming.
At the end of this review, I would like to point out that
Outlander
has failed yet again to properly discuss the topic of slavery. I sincerely hope this will be addressed sometime in the future.
Let us know what you think! What did you enjoy most about the episode?