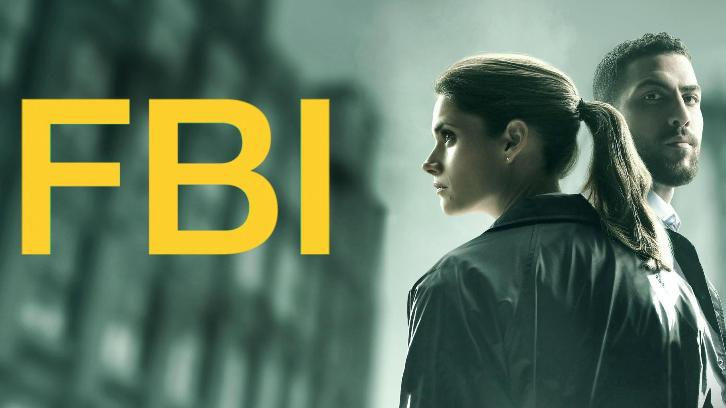 Safe Room: Proving a Point
I found this episode written by Rick Eid and Joe Halpin and directed by Carlos Bernard very exciting and shocking for the case that was presented. I like how the writers keep looking for ways to turn the typical cases around. Initially it seemed the story would focus on Chloe, a 16-year-old girl, daughter of a billionaire, kidnapped just outside her mansion. But upon further investigation and after tracking down Mike Helton, the man who had taken her, it turned out that this abduction was intended to draw the attention of the police to the case of the disappearance of the kidnapper's own daughter and incidentally, demonstrate that the authorities act differently and without delay when the victim was someone with better contacts and higher financial resources.

It is worth mentioning that Helton had made his complaint to the NYPD, but since he could not proof that the girl was his daughter, the case didn't get a follow-up. On the other hand, the billionaire father had direct contact with the high command of the FBI, so this put more pressure on the team to solve the case. This whole situation made them question (and me too) the police and their own behavior as public servants.
Maggie: "You know, I know the NYPD tries their hardest, but how the hell did they let this case slip through the cracks?" OA: "They investigated. They just didn't see any evidence." Maggie: "Her father kept calling and calling." OA: "You think they blew this off because he was poor?" Maggie: "No, but I think if he were rich, there's no way in hell this would have happened. Nathan Ford spoke directly to the ADAC. I mean, just the way it is."
In addition to this, Helton gave them an ultimatum to find his daughter Stephanie in the same time in which they had located Chloe or he would kill her for this reason, part of the team moved to the house where they were entrenched, which changed a bit the atmosphere that we have in each episode that takes place mostly within the office.
With everyone's work, finally it was possible to find Stephanie in the time required by her father and on the way, a women's trafficking network could be dismantled, although the girl turned out to be seriously ill, which complicated a situation that was almost resolved, because the father refused to release his hostage until he spoke with his daughter and could confirm that she was fine. Due to this, Jubal and Isobel had to make the decision to forcibly enter the safe room to rescue Chloe. This ended with Helton severely injured and finally dying, not without first knowing that his daughter would recover. Despite knowing that what Helton had done was wrong, this situation affected Jubal since his reasons were genuine and he was only a desperate father worried about his daughter.
Broken Promises: Goodbye for now
This episode written by Tamara Jaron and directed by Olivia Newman marks Maggie Bell's (temporary) farewell, due to the pregnancy of her performer, Missy Peregrym, something that was already in sight, although there wasn't any clues in previous episodes that would give us an idea of how this situation would be resolved. It seemed credible to me that Maggie was called up for an undercover assignment that will keep her away from the team long enough for her to rejoin next season (as long as the series is renewed).
Maggie's departure from the team also justifies Emily's appearance and the fact that she stayed on the team, even after Kristen returned to work. This will also be an opportunity for her to return to the fieldwork, which we will be able to see in the next episode which will be the crossover with its sister series FBI: Most Wanted.
As for the case, I liked how the dots were connected to discover how the victims were linked. Though, for me was very obvious who the real culprit was from the moment he appeared on the screen, although I have to say that it did take me by surprise to find out who it was that had implicated Alex Bryant (the apparent culprit of the crimes) long ago and what made him end up in prison and live horrible things during his four-year sentence. Also, as in the previous episode, we saw again a desperate and guilt-ridden father going to dramatic lengths to protect and help his child.
What did you think of the way they made Maggie leave the show for now? Share your comments on these episodes in the section below.