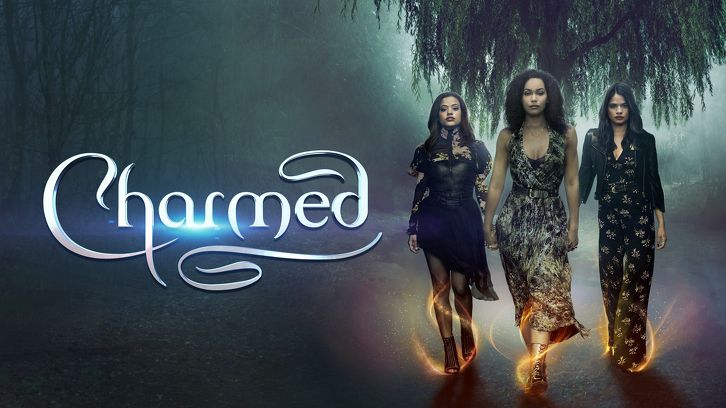 And we are back Witches! After a month-long hiatus, we find our sisters back and getting stronger than ever, becoming stronger than ever. The fast-paced, emotional and information filled episode was just what we Charmed fans deserved. A visually pleasing episode was directed by Stuart Gillard and written by Carolyn Townsend.
Before we divulge the fears of our powerful sisters, let`s give a major Kudos to Kate Burton. The Grey`s Anatomy and Scandal alumn was simply brilliant as Elder Celeste. As with each of her roles, she delivered a deeply compelling and engaging performance as she entered the world of our Charmed ones as a kidnapping victim. The one thing I always appreciated about the Elders, despite them being a Dick, is how in sync with they were with their and how natural it came to them. And Kate was perfect for the role of the 500-year-old Elder who contributed to the creation of Whitelighters and witnessed Harry`s separation.
Crazy Theory Time:
Did Celeste create a seal to control Harry? Harry's swift change of mind about Celeste was a bit too swift in my opinion. Like he was mind-controlled.
Celeste forced the sisters to face their worst fear within their fears. Their worst fear to lose a sister combined with their personal fears served as a perfect set up for a thrilling ride to get the Power of Three back. The transition between the fears was impeccable. Great work from both directors and writers side. Macy`s world was truly petrifying, the goody Agibael, stone-cold Mel and Habigael marriage could it get any worse? All of Macy`s worst fear in one place, alone again, the sisterhood was broken and her crush married to her mortal enemy. A marvelous performance by all actors involved. We love a badass determined Macy taking names and putting demon witches into their place. I am not sure if the Coronavirus will allow us to see a final battle between
Macy
The Charmed ones and Abigael, but this was a freaking amazing appetizer. Macy eventually killing Maggie with her powers in retrospective made so much sense. Yes, they were on point early in the episode but remember in 2x14 when she had issues with her telekinesis? Full circle.
Instead of waking up from her worst fear into reality, Macy woke up in Maggie`s fear. According to Celeste cause their sisterhood is so powerful, we watch to see it. Maggie`s fear world unfolded a bit differently than Macy`s but as intriguing as it reflected parts of Maggie`s journey she took this year. School Girl Maggie was looked down upon by everyone and once again left by the man she trusted the most at that point. Maggie rising above those fears doesn`t mean she was completely over them, she might not be anytime soon.
Mel`s fears were something else though. Waking up in that Asylum, trapped by men, powerless, witnessing all those witches in pain. The repression she must have felt, poor Mel. Harry, Mel, and Maggie being willing to die just to protect each other was a really powerful moment, but only second to the sisters regaining the power of three.
The sisters realized that death is uninvestable and that it is about how the rest of their lives will look like. Their connection was stronger than ever before and the sisters were finally there and let them be themselves again. The power of three was truly electrifying and kicked sweet demon human behinds.
The goodbye with Celeste was sweet and another empowering moment. Mel creating those rings was a heartfelt and sincere moment. The sisters in their casual clothes, just being there trusting each other with each other`s future is just what Charmed is all about. And I hope we see so much more of that down the line.
Other Tidbits:
- How badass was it when Celeste turned the Board into a Demon spotter? Or name dropping Leo? We all knew who you really meant Celeste.
- Was I the only one getting a bit of a chill when Celeste called the sisters Ladies?
- I am a fan of Ruby and Mel, but am I the only one missing the epic feeling with their story? Like they are cute but does it take my breath away.
- Bye-bye Bruce, we never really like you. Bring back Nadia now.
- Witch Hunter Jordan was dangerous and a tidbit more handsome than usual. Just saying.
With the Coronavirus outbreak hindering the cast and crew to complete the season, the season wrap seems a bit foggy. But if any of those 3-4 remaining episodes are like this one we are in for a wild ride. Were you smitten with this episode just as I am? Share your thoughts in the comment section down below. Till next week. . .