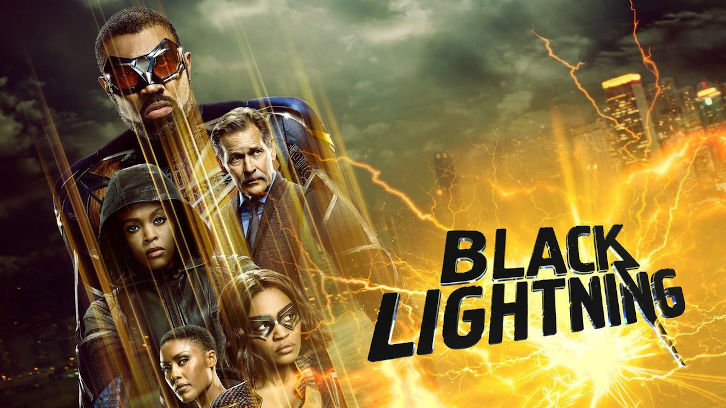 Subtitle: Homecoming

The episode had a couple of specific things it wanted to accomplish and they used the Pierce's regaining their feet as a family to do it.. It made the chapter's title Homecoming seem more apt.


Loved the glee with which Jefferson revealed his involvement in Crisis.
It wasn't just the return of the family dinner. The family was communicating again, and those moments of communication connected to some major turning points in the episode.
Jefferson and Lynne took a few minutes to reconnect. (I suppose we shouldn't have taken Jace's warnings that withdrawal from Glimmer was deadly as anything close to fact. Lynne's not comfortable, but she's not on death's door.) Though I did like the fact that she said "I love you." as she ran up stairs to throw up.
Jefferson filled the family in on the impending war and
asked
his daughters if they would fight with him. No ultimatums. Progress. The biggest shock on this point was Odell professing that he would stick to his agreement with Jefferson.
Anissa tried, again, to talk to Jennifer about Khalil/Painkiller. Jennifer stubbornly refused to see anything she didn't want to see. Her Khalil is back, the firewall is perfect, and she's completely safe.
Khalil was able to beat back Painkiller, but not before he hurt Jennifer. I know he had to talk to her before leaving, but it was too soon for Jennifer to be remotely objective.
Painkiller isn't something Khalil chose, and, yes, she should have been less confident of Khalil's control; accepted that if he ever gains full control, it will take time.
But Khalil did hurt her, and from that perspective, I understand why she was a little harsh. I was happy she, at least, told him she believes he has a soul. It was one of the outstanding scenes of the episode for me.
I loved seeing hardcore ASA Gambi. His appearance was nicely juxtaposed against Caretaker Gambi. Watching him encourage Khalil to draw again was really sweet. I wouldn't be surprised if he ends up taking in more meta-orphans before the season is over.
ASA Gambi was "writing" a message for Lady Jane by removing a guy's eyeball. That is a message few could ignore.
Lady Jane responded by giving Gambi the briefcase that Tobias grabbed oh so long ago.
Did anyone see the twist of Lady Jane taking control of Lala coming? I did not. LOL
use new passwords!
LOL.
War's coming to Freeland. Markovia has landed on American soil, and it appears the rest of America is still clueless.
I would LOVE another scene giving us some clue as to what the rest of the country is thinking.
The initial attack point is the Perdi property outside of the Freeland quarantine zone. Black Lightning, Thunder and Grace rush to their aid. Anaya and Thierry were captured so next week Grace and Thunder will rescue them.
The big reveal was the contents of the briefcase first brought to Freeland by Martin Proctor.
It had already been revealed that Odell was in Freeland by order of The President, but we did NOT know that the US had laid the groundwork for this war when they moved into Markovia to do experimentation they couldn't get away with within US borders.
The Gravedigger aka "Meta-Prime", Tyson Sykes, was created by the US, but treated so despicably by the country of his birth that he helped Markovia kick the US out.
Now Gravedigger leads the Markovian military against the United States for revenge.
Miscellaneous Thoughts:
I am loving the scenes between Grace and Anissa.
How funny is it to see Jennifer being the voice of reason as she tries to get Brandon to
think things through
? I wonder if she realizes she's nearly quoting her father.
Did anyone else shiver when Brandon used his mother's ashes as a murder weapon?
How absolutely predictable is it that Dr. Jace seems oblivious as to
why
Brandon would want to kill her?
It's really nice to be reminded that Wayne Brady is also a really good actor.
What did you all think of the episode? Feel free to share your opinion in the comments below.