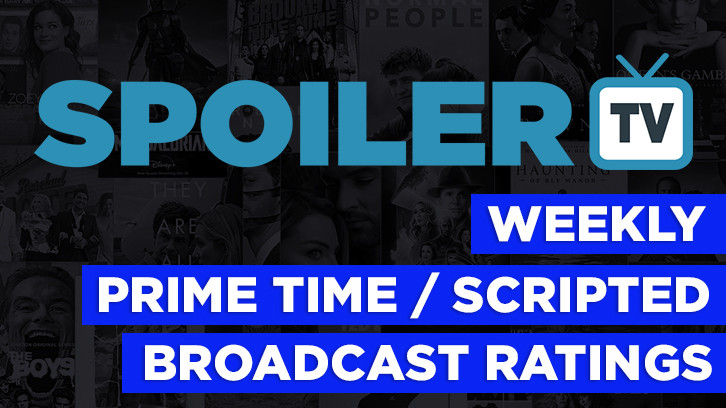 This is a new weekly feature where, for each week, we will list all the Primetime Broadcast Scripted Shows in a comparison table.

You can click on the little Month tabs at the top to quickly see previous weeks tables.

You can also see the weekly Avg for each network at the top.

Notes
1) This is just for Scripted Primetime Broadcast Shows only
2) This will be updated each week
3) A Week runs from the Monday to the Sunday inclusive.
4) Tables are sorted by 18-49 demo and then Viewers
5) Viewer numbers ares in the Millions.


You can view
all previous weeks here.