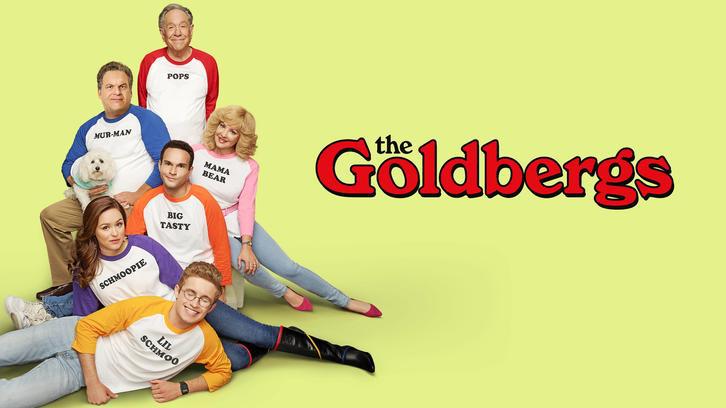 Adam's love of The Academy Awards are overshadowed every year by Beverly's Acade-mom Awards (lol). She's way overbearing, but just wants to show how much she supports Adam and believes in him.

Barry and his roommates neglect to pay their utility bills on time and thus, their heat and water are shut off. Barry's solution for all of their utility needs is to visit home but Murray says no. Their new plan is to borrow Erica and Geoff's shower. Erica refuses but Geoff feels bad for his friends so he agrees to help them fix their issues.

In the meantime, Adam's AV Club has a new faculty advisor and it's the gym teacher. Thinking through a sports lens, he decides to hold a student film championship tournament (or a film festival, as most people would call it). Adam is thrilled and has big aspirations for his group's project, which requires a new set of equipment. Luckily for him, Beverly will do anything for Adam and just gives him a blank check to spend as much as he wants.

Geoff fixes a litany of issues in JTP's apartment. The last thing that needs to be done is to call the gas company to have their service turned back on. The group wants Geoff to do it, but he insists he may be stuck on hold for a while. They butter him up and declare him the house manager, despite the fact that Geoff doesn't live there. He reluctantly agrees.

When Adam and Dave Kim arrive at the camera store to buy the "slightly better" equipment, he encounters the other Adam Goldberg. These two fought it out "Karate Kid" style a few years back. This Adam is also in to film and acting and even went to Hollywood for a while. He's now back to the Jenkintown area and warning this Adam Goldberg that Hollywood isn't all it's cracked up to be. This Adam insists he'll definitely make it in Hollywood but the other Adam breaks it to him that he's just like every other small town filmmaker that goes to Hollywood. This sudden blow to his confidence shakes Adam so much that he tells Beverly he's decided to give up filmmaking altogether.

Realizing he's stuck trying to please his friends, Geoff seeks the help of Murray, who is known for being the exact opposite. Geoff tells him he doesn't know how to say no to people. Murray tells him it's easy by using his L.U.M.P. system. L is for lowering expectations, U is for underwhelm, M is for mumble and moron, and P is for pants (I LOVE this system and I need to try it myself). It's a carefully orchestrated dance that Murray has perfected and Geoff declares it a gift. Geoff tries out his new found system on Erica and his friends and it works like a charm.

Beverly decides to go down to the camera store and rip the other Adam for crushing her Adam's spirit. He insists he was simply being realistic with him and his expectations but Beverly is having none of it. She tells him to fix it and he does so by faking to Adam that he received an offer to be in a movie. This Adam is immediately struck by the other Adam's luck that he decides to return to filmmaking and get back in the film festival.

JTP still has not figured out how to adult or delegate any of their responsibilities and it's getting worse. Meanwhile both JTP and Erica interrupt Geoff while he's in his new art history class (which he decided to take to fill some of his free time and is only an audit class and not for credit). He's had enough of being taken advantage of and yells at all of them, calling them lazy and selfish. He says it's even worse now that they've ruined his art history class, which is something he thoroughly enjoyed.

When Adam goes back to the camera store to buy his new equipment, he runs into the other Adam and finds out that Beverly cooked up the whole story. He confronts her about it and she hesitates but admits that she lied. He, again, reiterates that he is giving up filmmaking because if that Adam can't make it, then he definitely can't.

After dropping out, Johnny Atkins ends up winning the festival. Just then, Beverly storms in and demands to play a highlight reel of Adam's work and (because she's Beverly Goldberg) the coach complies. Seeing the film, Adam realizes that filmmaking is something he loves and, even if not all of his work is award-winning, he decides not to give up. He even thanks the other Adam for his story that he says should have actually inspired him. He believes they both will make it in the end.

Erica and JTP apologize to Geoff and admit they've been selfish and lazy. JTP figures out how to clean up, establish a chore wheel, and fix everything that was currently wrong in the apartment. They also give Geoff a course guide to support him in taking classes that he likes and he even decides to formally apply.



What did you think? Leave a comment below!