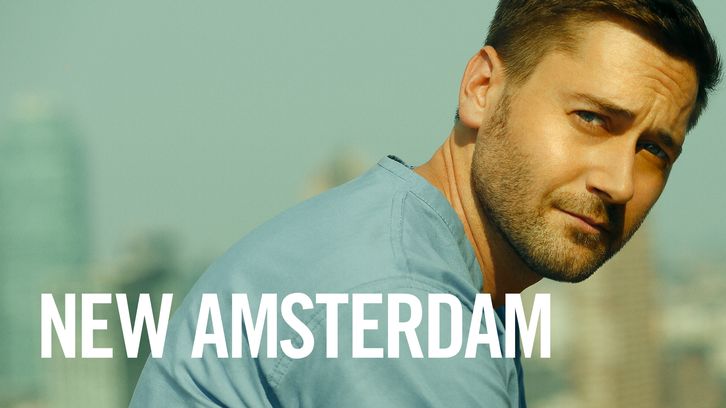 This episode of New Amsterdam focused on palliative care which sometimes can be a depressing topic, but one that is important nonetheless. I liked that the show decided to center an entire episode around the subject.

At the beginning of "In the Graveyard" Marianne is transferred to New Amsterdam because she's dying, and we learn that this is a common practice so that hospitals can keep their mortality rates low. Max is appalled by this and decides to set up a new palliative care unit at New Amsterdam. Max recruits his staff and each doctor gets their own patient to try to help.
My favorite patient was definitely Adele who was very spunky! I loved that Max named her his executive assistant, and she tried to help Max out. She even impressed Karen who wants her to stick around. I laughed when Adele responded with "I'm temporary."
Marianne ends up flat lining later in the episode, and Bloom and Reynolds disagree on how to handle the situation. Reynolds states she's DNR and they need to let her go, but Bloom ignores him and resuscitates her anyway. Reynolds is livid, but Bloom stands her ground saying that Marianne wanted to see her grandchild. I guess I can see both sides of this issue, but Reynolds can't see Bloom's side of things. Bloom and Reynolds used to be so close, and I hate that they couldn't find an understanding this week. And I have to wonder, is Reynolds really going to leave?
Kapoor tries to throw a living wake for his patient because this is what he thinks she needs. During the wake Kappor realizes she's not dying, and she will be all better with just some antibiotics. How did he realize she wasn't dying? He listened to her. I was impressed that he listened to Ella's concerns and will hopefully stop smothering her so much.
I was also impressed with Iggy this week. His patient wanted to see his father before he died but this was just so he could tell his father that he hated him. The father was obviously upset, but Iggy tried to help the father deal with this and try to move on with his life.
At the end of the episode Max is able to get the donation he needs for the palliative care unit. I love that he tricked the donor by holding a press conference. This palliative care unit will be so beneficial to the community especially since Max brought in yoga instructors, therapists, and dogs. This is something that I wish more cities had so that people could be comforted in their final days. I also enjoyed Max and Helen's conversation about what they both want in their final moments. These two obviously care about each other very much, and they plan to be in each other's lives for a long time.
What did you think of "In the Graveyard"? Leave a comment and discuss below!