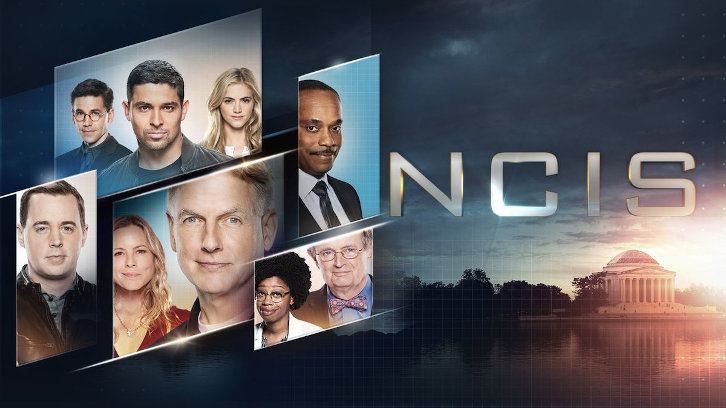 Note: CBS have now moved this Episode to 24th March 2020 and NOT 17th March. A repeat of "Into the Light" will now air on 17th March 2020.


---
THE TEAM INVESTIGATES THE DEATH OF A WELL-REGARDED NAVY RESERVES TECHNICIAN FOUND FLOATING IN A LAKE, AND SLOANE'S DAUGHTER SHOWS UP WITH AN UNEXPECTED REQUEST, ON "NCIS," TUESDAY, MARCH 17
"Schooled" – The team searches for answers when the body of a well-regarded Navy technician in the Reserves is found floating in a lake where a popular community event is being held. Also, Sloane is caught off-guard when her daughter, Faith (Kate Hamilton), makes an unexpected request, on NCIS, Tuesday, March 17 (8:00-9:00 PM, ET/PT) on the CBS Television Network.
REGULAR CAST:
Mark Harmon (NCIS Special Agent Leroy Jethro Gibbs)
Sean Murray (NCIS Special Agent Timothy McGee)
Emily Wickersham (NCIS Special Agent Eleanor "Ellie" Bishop)
Wilmer Valderrama (NCIS Special Agent Nicholas "Nick" Torres)
Maria Bello (NCIS Special Agent Jaqueline "Jack" Sloane)
Brian Dietzen (Medical Examiner Jimmy Palmer)
Diona Reasonover (Forensic Scientist Kasie Hines)
Rocky Carroll (NCIS Director Leon Vance)
David McCallum (Dr. Donald "Ducky" Mallard)
GUEST CAST:
Kate Hamilton (Faith Tolliver)
Jeremiah Birkett (Dean Neil Pattterson)
Chelsea Tavares (Ramona Whistler)
Patrick Cage (Taye Tanner)
Iris Bahr (Beverly Berkshire)
Matthew Ashford (Rick Martel)
Joshua Dov (Portland Douglas)
Amari O'Neil (Edgar)
Armen Nahapetian (Allen)
WRITTEN BY: Kate Torgovnick May and Steven D Binder
DIRECTED BY: Alrick Riley
---