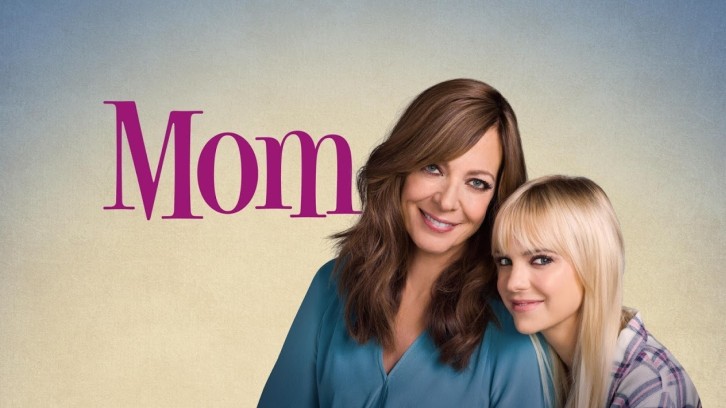 Remember Aunt Cookie, who desperately needs a kidney from Tammy, but lied to her about knowing she existed and let her grow up in the foster system even though she could have taken custody of her? Well, she's back to claim said kidney.

Christy's on her way to see Tammy before she goes into surgery when she locks eyes with a handsome guy on a gurney being wheeled in the other direction. And maybe it's fate and Christy's just found her soulmate. Or maybe she's just crazy.


Anyways, she puts off chasing love so she can see Tammy off to her surgery with the rest of the girls, who rally around her and manage to say ALL THE WRONG things. Despite them, Tammy's ready to roll. The sooner she gets the surgery over with the sooner she can cut ties with Cookie for good. Of course, the two conveniently end up parked in gurneys next to each other outside of the operation room.

Thankfully, the surgery goes well and we next see Tammy getting ready to leave the hospital. Bonnie and Christy are supposed to be taking her home but Christy's wandering the halls of the hospital trying to find her tall, dark, and handsome mystery man. (She's not having much luck.) So, Tammy decides to go and say one last goodbye to Cookie while they wait for Christy. When Tammy tells Cookie she's stopped by to say goodbye for good, Cookie tries to convince her not to cut ties, still wanting to make up for her lie. When Cookie begins telling Tammy about her mother, Tammy decides maybe she should give her a second chance, if only because she's her only link to her mother.

At their next meeting, Tammy tells the girls Cookie wants to take them all out to dinner to celebrate. Bonnie's still suspicious of her (but not so suspicious she doesn't agree to go when she hears it's a steakhouse.). Jill, on the other hand, encourages her to forge a relationship with Cookie, saying she'd give anything to have a link to her own deceased mother, who died when she was sixteen.

At the steakhouse, Cookie downs a glass of wine in a hot second. Even though Wendy assures them all a little bit of wine won't hurt Cookie, Bonnie still's not happy, and tells Tammy's that she's concerned that Cookie's treating her new kidney "like a freshman at Arizona State." Everyone assures Bonnie she's overreacting, but her suspicion is aroused even more when she goes to use the bathroom (where Cookie supposedly is) and looks out the window to see Cookie puffing away at a cigarette ("like first grade Bonnie waiting for the school bus"). Although Tammy's bothered, she doesn't feel it's her place to say something, which pisses Bonnie off. Tammy tells Bonnie she needs to get over her issues with Cookie, as Tammy's chosen to forgive her.

After failing to get Wendy to give her the information on the mystery man, Christy heads back to the hospital, done up for a hot date and ready to roam the halls until she finds the future love of her life. She even tries to get his information by bribing various nurses with omelets, but unsurprisingly, they're not falling for it.

Back at home, Bonnie reluctantly tries to put her issues with Cookie aside and has her and Tammy over. When the reminder on Cookie's phone telling her to take her anti-rejection meds comes up and Cookie casually disregards it after realizing she left them at the hotel, Tammy finally says something and tells Cookie she's worried for her health. Bonnie takes this as an opportunity to launch into her many issues with Cookie and Cookie begins to storm out. However, she's overcome with pain before she can get out the door.


At the hospital, they find out that Cookie is indeed rejecting the kidney due to not taking care of herself. However, the doctors are confident that they can up her meds and still turn things around. Tammy tells Cookie that she's angry at her for being so reckless with her health, as she's come to care about her and doesn't want her to just up and die. Cookie apologizes and admits that she's never really had to think about anyone other than herself, but she's come to care for Tammy also. She says she'll take better care of herself and promises Tammy she's going to stick around town for a while so the two can make up for the lost time.

While Tammy's with Cookie, Bonnie spots Christy roaming the halls trying to catch her man. Christy's about ready to give up when she finally sees him being wheeled down the hall and he starts to slowly wave at her. Except, he's not actually waving to her. He's waving to his two kids and his husband, who quickly go around her and up to him. Yeah, not only is Christy's "soulmate" married and gay, he doesn't seem to speak any English! Well, she tried.

The next day, Tammy and Bonnie go back to the hospital to pick up Cookie, where Wendy tells them she checked herself out and went back to Santa Fe. Tammy's heartbroken at being let down by Cookie again, but Bonnie's there to comfort her. At their next meeting, Tammy doesn't want to share, but Bonnie does. Bonnie speaks of being the one who often didn't keep her promises and assures Tammy that it's never the fought of the one let down by them.

-Random Thoughts:
-Best lines go to Tammy, when talking about recovering from surgery - "Who knew pain pills could also be used for pain?" and Bonnie, when discussing Christy's childhood - "Christy and I were kind of like Thelma and Louise. If Louise was six and Thelma was always drunk and forgetting where she put Louise."

Were you surprised that Cookie ran off again? Let me know below.