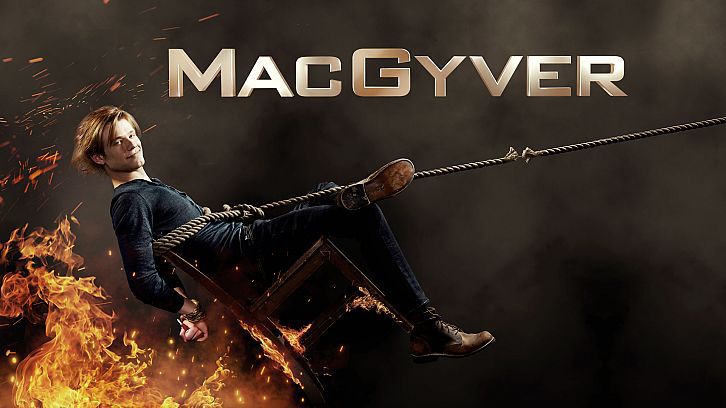 After what felt like two episodes out of a completely different show, MacGyver went back to its usual case-of-the-week-and-lets-save-everybody-in-a-completely-over-the-top-way format.

This break away from the new shadowy organization Codex, ominously introduced just a week before, allowed for some much needed team-bonding (or should I say team-healing?) time but also gave the show the perfect occasion to get back to its usual pace, something that needed to be done to avoid alienating a part of the audience with too much serialization.


As many have noticed, the unresolved issues that arose from Mac and Desi's breakup left the two constantly angry at each other and bickering to the point were a little kid had to remind them to focus on the mission at hand. And the worst of it is that they weren't the only ones arguing, because, Russ, who now owns the Phoenix Foundation has been clashing with Matty about who should be the one issuing orders on the field. Something that made the beginning of this season feel like a bit of a shouting contest.

But thankfully, both duos decided to sit down and lay out their issues like civilized people and without any excessive yelling (at last!). One can only hope that this will help smooth things over and that the team will go back to being the tight-knit group of friends/family we've all come to love.


Speaking of relationship, Russ's behavior both toward Mac and as a whole, makes me think that he might slowly be filling the empty space left behind by Jack. From throwing Mac out of the plane - and can we take a second to appreciate his relaxed attitude while throwing a teammate out of a moving plane hundreds of feet above ground? - to his meddling in Mac's private life, to his extensive knowledge of Star Wars, his actions have given me a serious case of déjà vu on more than one occasion...

The only disappointing thing about this episode was really the missing flashback, see, Sawyer D. Jones had been cast as 'young Mac', in what would have probably been a flashback to Bozer's story of one of his and Mac's adventures at age 14.

But I couldn't stay mad for long when I saw the end scene, I never would have guessed that Mac got his leather jacket from his father - or, to be frank, that it would become such an important feature of the show - and the screen fading to black as Mac put it back on with a smile on his face felt like the 'we're back to business as usual' moment I was afraid would never come.

What were your thoughts on this episode? Any favorite moment? Let us know in the comments bellow and I'll see you next week!