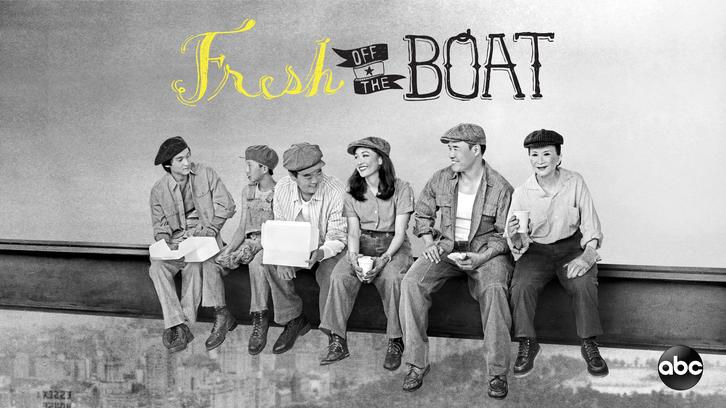 It's almost time to say goodbye to Fresh Off the Boat for good. Are you as sad as I am? But first, there's a backdoor pilot to consider, so let's get to it.

The problem with evaluating these kinds of backdoor pilots is that it's hard to get a good handle on what would be different about this show, when it's not being framed by the series we already know. The introduction to our new potential protagonist Simryn is bopping along to Mandy Moore's Candy, which is incredibly appealing to me. I'm all in if the spinoff lets me revisit my first music love of early 2000s pop idols. Throw in some early Britney videos, Missundaztood and MmmBop, and this show has me unconditionally. I've patiently sat through all the 80s and 90s throwback trends these last few years and I'm ready for my pandering, dang it. More butterfly clips! More frosted tips! Flip phones and peasant blouses and Lizzie McGuire, I'm ready for it all!!!

Um ... anyway.



My original point before I got on a tangent was that the music-based intro was pretty clearly a callback to Eddie's own hip-hop obsession. It's not a bad thing, necessarily, but as Fresh Off the Boat rolls to a stop during an uneven sixth season, it's hard to get excited about a show that just seems to be hitting the same beats, but Indian this time. Simryn's father is half Jessica and half Louis, running a beloved small business and doling out the immigrant parent tough love. Mina, her mom, is so far all Jessica snark. These three characters are so clearly intended to be parallels to our current cast that Eddie comments on the similarities. A lot. Which is a problem. I've already seen FOtB. I'm finishing up on six years with this series. If I'm going to watch this spinoff, I need something a little different to catch my eye. I'm looking for a Legacis to FOtB's The Vampire Diaries, not a Law&Order-esque cut and paste spinoff. The synesthesia could certainly be interesting if handled well as it's not something I've seen covered often in TV shows, and there's no denying the talent of the cast. Megan Suri is immediately engaging as laid back, Mandy Moore loving Simryn, and Vir Das and Preity Zinta have easy chemistry as they trade banter throughout the episode. If the concept can be differentiated enough from FOtB, I'm eager to see what these actors can do. I'm just going to need more of a hook. Or more Pink, either way.

Taking a backseat to the spinoff portion of the episode is Emery getting his first job. It starts as a typical clash between Jessica and Louis's parenting techniques, but gets finds new ground in another early 2000s oddity - the rise of Abrocrombie, Hollister, and the shirtless male ... enticers, I guess? They never did a lot of helping with the shopping part that I can remember. What can I say, it was a weird time, and I was more of a Hot Topic/Aeropostale/Kohls kind of girl anyway. Poor Emery.

So are you guys interested in the potential new show? Did you like the cast as much as I did? Are you also ready for the early millennium nostalgia to commence? Let me know in the comments below!

2000s Stuff: Simpson's 250th episode, Mandy Moore's Candy with bonus portable CD player (we are hitting my nostalgia so hard right now), butterfly clips (middle school staple, and I am still waiting for that trend to make a comeback), "Abernathy and Fitz," Austin Powers

Best Quote: "Come on, I need to get home and hit the dics - nope, tried to shorten the word dictionary, did not work out."