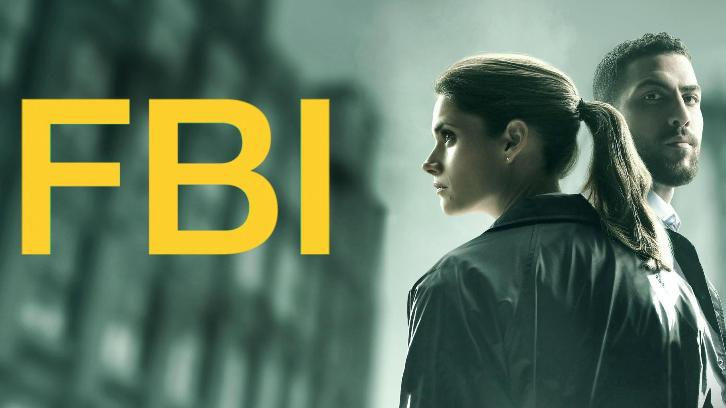 This episode started with a scene that made it look at first as a simple case of a truck robbery. I liked this opening moments, because even when it was too obvious that something bad was about to happen, I couldn't tell who the bad guy was, and at least for me what ended up happening caught me unaware.

With the development of the investigation, the whole case took a 180 degree turn and suddenly the team had in their hands a situation with a known terrorist smuggling guns into the US. This wouldn't be so odd if it wasn't that this person was supposed to had been killed years ago. Later we found out that OA was linked to this man since he was part of the operation that had apparently killed him, during his army days.


Terry Brooks, a member of his old team and a friend, was called to take part of the new investigation crew. He was the person in charge of confirming that Mansor, the terrorist, was in the location where they finally called the attack. But in the present day he revealed that he wasn't that sure that the man they killed was actually him. I can imagine how Terry must have felt when he knew there was a possibility that he messed it up all those years ago, and now that mistake was backfiring and as OA said, they could end up having the blood in their hands because of that.
Therefore, OA saw his world shaken after learning this truth, that make him feel betrayed by his friend and it also cause him to question his professional life, since the mission to catch Mansor was a main part of his career in the army and the later success of it, get him an award and his current position in the FBI. So it was understandable that he lost a bit of his self confidence and his trust in others. He was later put to the test when they discovered that Mansor wanted to attack an Army ceremony in West Point, so the whole team was sent to the location in order to capture him before he could harm anyone.
At the moment of the truth, OA had to overcome his doubts when he was faced with the decision to take the shot to kill Mansor, though the only information he had was Terry's word, who had eyes on the terrorist but not a clean shot. It was made clear that OA didn't want to make the call so he resorted to other reliable sources and ask for help to Maggie and Isobel, but the first one was in the middle of the chaos caused by the evacuation of the people and the second wasn't even there, so at the end he had to trust his friend again and make the decision by himself to fire. That whole scene was very tense, from the moment Terry told him Mansor was there, to the part where they were waiting (along with us) to confirm the identity of the man he just had shot, so when we knew that it was indeed Mansor, we could feel relieved.
After this, I think OA had the time to reflect on how difficult is make this kind of decisions when you have no time, so probably he understood why Terry made that mistake years ago, and so, he could forgive him. He also got the chance to make up for failing last time, since now he could kill Mansor himself.
This episode also marked the return of Kristen to the field after her attack and she couldn't be happier. Now let's see if this is going to be permanent or if it was just because they needed as many hands as possible since it was a big and important mission. Anyway, if Kristen is going back to the action in a permanent basis, I hope they manage to keep Emily around, cause I've came to like her, even when she had a rough start, and wasn't very nice at the beginning.
Favorite quotes
Emily: "Daniel Khan, you're under arrest." Daniel: "For what?" Scola: "Well, right now, being a pain in the ass, but by the time we get down to 26 Fed, I'm sure we'll have something a little more formal."
Scola: "Hey, OA, what just happened?" OA: "What're you talking about?" Scola: "You. I thought that you were gonna hit the kid. I mean, what the hell is going on?" OA: "I don't know, Scola. Maybe I'm just a little confused and upset. I spent my entire career in the Army going after Mansor. And we got him. We blew up his house. I have a medal on my desk to prove it, and then five years later, what, it never happened? It was all a lie? That promotion is what got me here. It's what got me this job. That's what the hell's going on."
Maggie: "You okay?" OA: "Yeah. Why?" Maggie: "You just seem a little tense." OA: "Well, that is because I am. Maggie, I just found out that the biggest mission of my life was a complete lie. That my good friend, who I also considered a hero, called in an air strike and didn't even see the target." Maggie: "Yeah, that's pretty rough." OA: "Son of a bitch said he saw Mansor. Saw him. But he didn't. He lied." Maggie: "Maybe." OA: "What do you mean?" Maggie: "Well, maybe he just panicked, you know, or he was trying too hard. There's a huge difference between screwing up and lying. Look, you've been good friends with him for a long time, yeah? You always thought he was a good guy." OA: "Yeah, so?" Maggie: "Well, so maybe he still is. You know what it's like in the field when you get rushed into making a split-second decision. Well, guy made a bad call. Doesn't make him a bad guy."
Terry: "OA, I've got eyes on Mansor." OA: "Are you sure?" Terry: "I'm positive. He's in a military police uniform, right side of the room, he's headed for Carson. I don't got a clean shot. OA?" OA: "I have a shot, but I can't see his face. Does anyone else have eyes on him?" Maggie: "It's a madhouse down here, OA. I can't see anything." Terry: "Look, OA, I know you don't trust me right now, but I'm looking right at him. It's Mansor. I'm telling you. Take the shot." OA: "Isobel, what do you want me to do?" Isobel: "I can't make that decision from here. It has to be your call."
How did you like this episode? It's your time to share your thoughts in the comments.