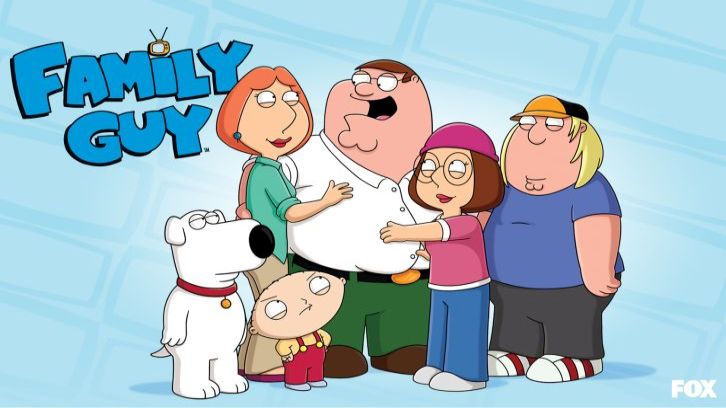 When Brian gets thrown out of Goldman's Pharmacy, he claims discrimination and decides to throw a rock at Mort's window in protest. Just as he does, a would-be robber runs out of the pharmacy and is hit by the rock. Now Mort and others are calling Brian a hero.

Meanwhile, Lois gets inspired by Shailene Woodley and decides she wants to get her hair cut short in a pixie cut. Peter forbids it, saying that a woman's hair cut is one of two things a man can control (the other being their uterus).

Predictably, Brian is enjoying his new found attention for stopping the pharmacy robber. He is invited on the local news for an interview, which he predictably uses to humblebrag. Congratulatory phone calls and voicemails pour in from strangers and old friends, including one of Brian's old street dog friends, Shredder, whom he has not seen in many years. Stewie asks if he would want to see him and Brian debates it, as Shredder was known for being a drunk and is surprised he's even still alive.

Lois defies Peter's demand and decides to get a pixie hair cut. Lois loves it, calling the style "fun" and Peter compares her to Anne Hathaway from Les Miserables (apparently a jab that Lois will not tolerate).

Brian decides to meet up with Shredder only to find he's completely turned his life around and is an immensely successful tech entrepreneur, author, and "the NBC executive who suggested we assault the nation with Chicago themed programming" (nice jab). Shredder also insists that he now be called George Townshend (and you must use both names in the same way Beyonce uses just one). He reveals his success is because he got neutered, freeing him from other distractions.

Peter is still bothered by Lois' new haircut but doesn't know what to do about it. Quagmire suggests that he do something to his own appearance that Lois wouldn't like as a form of catharsis. He goes with the "just jeans" look, which Lois describes as looking "like he's about to go to a custody hearing in Florida." Lois realizes what Peter is doing but refuses to admit her haircut is bad. Now they plan to escalate.

Brian wants to prove that George Townshend is wrong about needing to be neutered to be productive and sets out to write an inspirational book about himself. But as soon as he sits down and tries to, he instinctively navigates to porn first, leading him to believe George Townshend after all. Brian visits him again to tell him that he wants to be neutered. Stewie asks Brian if he's sure he wants to go through with the procedure and if he even knows George Townshend's story of success that well. Brian insists he read all of his books and that they were life changing.

Lois' first form of escalation is to sell her homemade jewelry in the break room at Peter's work, something he says will make coworkers never look at him the same way again. Peter decides to be a recumbent bike guy with a man bun, something Lois gags over. Neither decide to budge. Lois' next move is to relocate everything in the kitchen (bowls, glasses, etc.) and Peter says he'll become a DJ. They trade increasingly ridiculous and vindictive punishments at each other only to make them horny and end the fight. Peter still hates the haircut but this being an animated show means that's the end of that and it'll be back to normal next week with no explanation or resolution.

Stewie decides to visit the library to do his own research on George Townshend. He discovers that his ultimate goal in life is to get Brian to have himself neutered as an act of revenge. Just as Brian is about to have his procedure done, George Townshend, by his bead side, tells him the same thing. He says it's because Brian abandoned him many years ago. Brian convinces George Townshend that abandoning him made him the success that he is today. He agrees and decides to leave. Brian doesn't leave unscathed though, as the job is halfway complete and a prosthetic made from a jester's hat must be used.


What did you think? Leave a comment below!