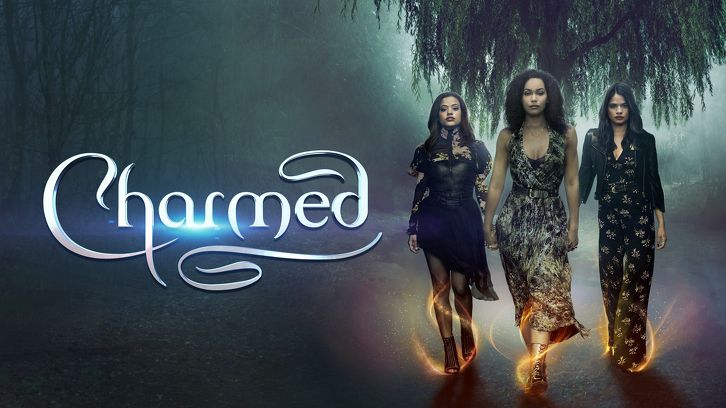 Here we are again, Charmed fans. This week again featured two stories, one that worked on almost all levels and one that barely worked on any level. And while the waiting for some stories to finally pay off is getting tedious, the ones that jumped started this year are flourishing beyond my expectations. Michael Allowitz directed the episode written by Christina Piña and Nicki Renna.
Jordan and Maggie`s story this week worked so well. This new Jordan we meet this week is just a revelation, like a major weight, was lifted off his shoulders and he sees the world oh so differently now. It opened his heart and mind and gave him some sort of purpose. Maggie and Jordan`s scenes were well-paced, the dialogue flew seemingly and the sparks did fly quite so often. At times it was a bit too on the nose to be honest, especially during their final scene this week. We shall see where their relationship is headed to but I am definitely in for more Jaggie (as the fandom crowned them). Also, the New Orleans setting added a different and pure flavor to the show. Sadly the writers didn`t explore it more, let's hope there will be more opportunities to do that.
Jordan: I have seen that would make grown man cry.
It was sweet that Jordan went back to this quote, it was an early defining moment in their interaction. It was the window that Maggie opened for him, to let him see her for real. I like the trust and closeness that exists between them and I don`t want them to ruin that with sex.
This new focused post heartbreak version of Maggie we are getting this back half is a gift that keeps giving. Seeing Maggie so focused and executing her mission with such dedication was a beauty. Sarah Jeffery is living for this material and the execution is vivid. Her encounter with Nadia and the fight with the Shaman were a true delight to watch. Jordan recklessly taking the green poison candies a real rookie move. I found it an interesting tie into the early arc of the season with the green poison. This makes it look like Nadia´s people were most likely behind the first assassination attempt but also that they have a deep knowledge of magic as they know how black Ambers magic can be manipulated.
Another gem of this episode, Peyton List`s Nadia! Compared to
Abigael
other villains of the show, Nadia feels intimidating, dangerous and most importantly without boundaries. Really looking forward to seeing the writers explore this character.
At the beginning of the episode, we encounter Macy in Aspen with Julian, sharing, smiling and doing the naughty. I found it very random that the writers decided to start this episode with a flashback to his parents' death, they were forming a bond I get that it just felt weirdly placed there. The interaction between Macy and Julian is good, he is sweet and in the great scheme of things they are a decent pairing. But fudge me senseless, their spark is not even close to the spark between Harry and Macy. The small breadcrumbs of Hacy we`ve got this week were enough to bring us through the next week but gosh I hope this angsty writing will come soon to an end. Cause I don`t know how much more of "Don`t you die on me!" and "Where is she?" I can take down the road.
Besides the annoying Abigael, there were many illogical takes to the Harry being sick storyline. First off, isn`t he immortal? I know it isn`t 100% proved, cause back in the day Tessa died, but isn`t Harry immortal like proven during the season premiere. Second off, why would Mel call Abigael? Like Harry can ask shit, he ain`t getting her. Third off, why wouldn`t the girls do a glamouring spell and enter any other lab in proximity? The whole push back and forward was unfruitful and filler-ish. The one reveal I liked was Abigael`s Potion book, she sharing her with Mel was sort of sweet but I was really happy when they mentioned Abigael`s mother, Francesca. If we really doing Abigael, I want us to do her whole story and therefore we need to meet the Mom, the one who slept with Alistair just to have that contrast in the story. In the meantime, Abigael`s story is continuing to be bleak. Like where is that fearless bench from eps 3 & 4? I`d rather have her wreaking havoc than these I am in love story. I rest my case.
Meanwhile, during this story, we`ve met Aunt Viv (Melinda McGraw). Aunt Viv is a hell of shady. Like so many words, but no real intentions or direction and color me intrigued. She didn`t really wow me but I do wanna know what shady business she will be involved in later this season. At this point, I suspect Viv is in some sort of cahoots with Nadia but Julian might be in the dark about all of this. Will Macy`s secret-keeping push him to the dark side? Quite possible. But that is a tale for another day to tell.
Other Tidbits:
- If Black Amber and the Green poison are connected is that maybe the reason why Macy can`t develop witchy powers from it?
- For all love in the world, I have no clue why the writers would advertise this episode with Habigaelacy angst and not with the New Orleans badassery.
- So peeved that Abigael`s mother seems dead. Let`s see if she is actually dead or only dead to Abigael.
- How badass was the sisterly crash cart? Love when Macy is saving the day with her science, but not witchy science.
Next week seems to be all about the sisters regaining their Power of Three but with a break coming up the week afterwards I would settle up for a powerful cliffhanger. Until we all wait for next week, feel free to drop by the comment section and share your thoughts on this week`s episode. Till next week. . .