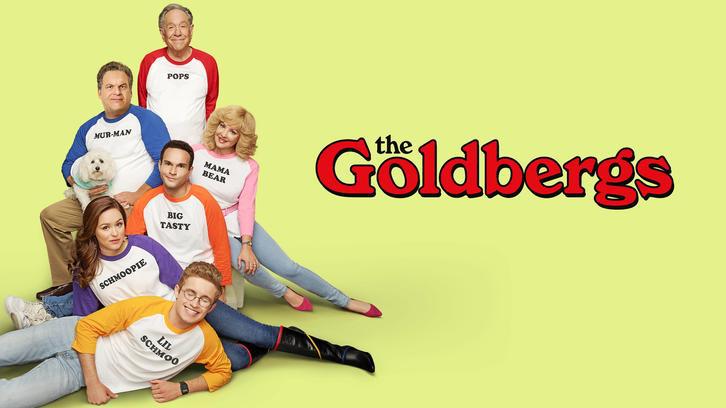 Beverly tries to organize a family game night by lying to her family to get them all together at the same time. The only problem is that this family can never agree on a game so they never end up playing. They end up abandoning Beverly for their own separate activities.

Meanwhile, Adam's science teacher assigns a midterm lab project that requires lab partners. Luckily for him, Adam gets paired with a popular girl named Bria, which leaves Adam fumbling over his words and actions. To his surprise, Bria shares a lot of Adam's sensibilities and interests, like Neil Simon and Ferris Bueller. She's also incredibly nice. Adam feels an instant connection and tells his friends about it, who think he's crazy. Getting attention from Bria gives Adam a boost of confidence to go and sit with her at lunch, only to be stopped by a mob of popular people.

Geoff and Erica are enjoying their time living together but both are terrified of their parents finding out. When Beverly stops by unannounced, they spring into action and quickly revert the room to looking like Barry still lives there. Geoff quickly hides in the bathroom and uses an electronic keyboard with sound recordings of Barry to trick Beverly. It's a close call, but Erica manages to get her out before she has time to suspect anything.

Thinking he's out of her league, Adam goes to Pops for advice on Bria. He tells him just to be himself. He doesn't trust this advice and his friend, Dave Kim, agrees that he can't just be himself. He decides to go to the new "cool guidance counselor" (played by the coolest Anthony Michael Hall). He suggests Adam change a few things about himself like he did (even showing him a picture of a young pre-Breakfast Club Anthony Michael Hall to prove it) and decides to show him how. He tells him to add sunglasses, chew gum, avoid giving anyone his full attention, and play a cool soundtrack in his head all the time.

Meanwhile, Geoff and Erica consult Barry on how to prevent Beverly from finding out about both of their living arrangements. Erica tells Barry that he needs to spend time with Beverly to keep her busy and away from the dorms. They decide on a mother-son game night, only for Erica and Geoff to be roped in with them.

Adam takes his guidance counselor's advice and it seems to be working. All of his peers and teachers are noticing his boost in confidence and are taking him a lot more seriously. Everyone seems impressed except for Bria, who can't understand his new persona. Despite this, she still invites him to hang out with her and her friends that night.

Back at game night, Beverly begins to overwhelm the family, especially Geoff who is feeling the heat from keeping his living arrangement with Erica a secret. In private, Erica assures him that game night won't even begin, as the family can never decide what to play. When they return to the rest of the family, Beverly tells them that they will be playing Family Feud and has even invited Geoff's parents to come over and play, only adding to Geoff's stress.

Bria's friends are still impressed with Adam's new persona but Bria seems confused. When they decide to trash a bunch of mailboxes, Adam must decide whether he wants to participate or not. When he tries to, he fails in epic Adam fashion. Realizing he can't fake it anymore he spills his intentions and persona change to Bria and her friends and decides to leave their group.

Game night is over and somewhat successful and Geoff feels in the clear but Barry isn't so sure, as it just means that game night will become a weekly affair. He's still afraid that Beverly will find out, only for her to reveal she already knows. Not only is she mad about it but she's disappointed that they went to such great lengths to hide it from her.

Just as Adam is about to walk home, his guidance counselor pulls up on a motorcycle, saying he heard trouble on his police scanner, and offers him a ride home. Adam is hesitant but says he's already made enough bad decisions for the night. Adam tells him about Bria and why he came to him for advice. His guidance counselor laments that, despite what Adam thinks, he's an unmarried 48-year-old with student debt and dental issues and, therefore, not cool. He then also tells Adam to just be himself around Bria.

Beverly vents to Murray about her new discovery. She threatens that she will bring Erica and Barry both home and "home college" them. Murray talks her off the ledge and points out that they've already spent the summer together on the road and that they both love each other. Beverly agrees that Erica and Barry can keep their current living arrangements, despite her reservations about them. Erica agrees to be more honest and even promises another game night.

Bria apologizes to Adam for a bad night and tells him that she admires that he stood up to her friends for breaking mailboxes. He finally believes Pops and his guidance counselor and agrees to be himself.


What did you think? Leave a comment below!