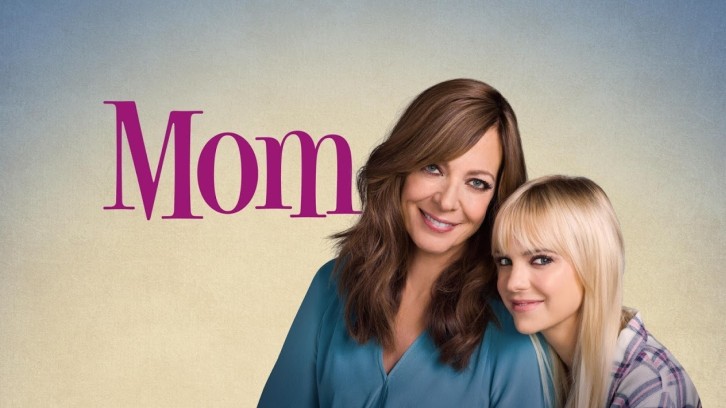 Marjorie finally gets a chance to reconnect with her estranged son in this week's episode. Of course, long overdue family reunions are never quite as heartwarming as the Hallmark movies make them out to be...


At their meeting, Tammy has just agreed to build a shelf for Jill to organize all of Andy's various "spices and rubs" that he's invaded her kitchen with, when Marjorie gets a text from her son Jerry asking him to call her. They haven't spoken in years, so, understandably, she can't even convince herself to wait until the end of the meeting to call him. As the girls attempt to spy on her through the window, she takes the call. And it's good news! Marjorie's now a grandma! And her son wants her to meet her granddaughter.

A few days later, Bonnie and Christy drop Marjorie off to see her son, while Tammy begins work on Jill's shelves. And it doesn't take long for Tammy to figure out what everyone else in Jill's employ already knows - she's a terrible person to work for! Nothing is ever good enough for her, and this is reflected when Tammy finishes the agreed-upon shelf, and Jill tells her she was expecting a cabinet! So Tammy builds her a cabinet, and she doesn't like it. Jill then requests glass doors on the cabinet, and Tammy puts them in, but Jill's still not happy! It looks like Tammy has a long road ahead of her...

While Christy and Bonnie are getting manicures, they get a text from Marjorie. She needs them to pick her up, ASAP. Upon arriving, Marjorie reveals that everything was going well until she suggested the baby looked cold and maybe needed a blanket. Her son flew off the handle and started yelling that she had no right to give parenting advice. Although Bonnie wants to go back and tell him how uncalled for his actions were, Marjorie begs her to stay out of it.

At a meeting later, the gang convinces Marjorie to share. She admits that she had accepted she might never have a relationship with her son because of how her alcoholism affected his childhood. But then she saw him again and met her granddaughter. And now that things have gone south, she's wishing he'd never reached out in the first place. After the meeting, Bonnie and Christy vent to each other that Marjorie's son just doesn't realize how wonderful of a person she's become and that someone needs to tell him. And then they're turning the car around and deciding to be the ones to do that!


At Jerry's house, he continues to insist that Marjorie made her choices and he has no reason to let her in his life. Bonnie tells him that Marjorie screwed up a long time ago and he needs to finally let her off the hook. She sights the fact that Christy cut her out for years and years because of her own crappy childhood, but has finally forgiven her. And then Christy sees herself in Jerry's shoes and is suddenly insisting that maybe Jerry should take the time he needs after all. Of course, this floors Bonnie, and she urges Christy to focus on the fact that she did eventually forgive her. And what started as a peace mission has evolved into a full-on feud between the two leading it! On the bright side, Jerry looks alarmed, to say the least, so hopefully, that means the conversation's going to stick with him!

At Jill's, Tammy finally puts up the original shelf she built, but lets Jill believe it's a new shelf that was all her idea! Jill's finally happy with it and she pays Tammy the agreed-upon $75, even though Tammy's now built three shelves and "a series of cabinets," and spent way more than $75 on building materials alone. Tammy discovers that Jill's housekeepers Belinda and Natalie feel similarly abused, but have given up on saying something. So Tammy decides she's got to be the one to speak up, and she tells Jill how unfairly she paid her. Jill shoves some more cash at her, but Tammy wants her to know that it isn't just about her, it's about how unfairly she's obviously treating Belinda and Natalie. Jill insists she thanks them all the time. Tammy tells her that she needs to show them that with money, and live up to what she's always saying about "paying people their value." Jill admits she's never thought of that, and quickly starts feeling guilty and embarrassed.

Back at home, Bonnie and Christy maintain an icy silence. Marjorie shows up at the door and the two are ready to throw each other under the bus, assuming they made things worse with Jerry. But that's not the case! Marjorie's here to thank them! Jerry called and said he wants her to have a relationship with Sophia and he wants to work on his own relationship with her. Bonnie and Christy realize that by empathizing with both Jerry and Marjorie's feelings, they're strange little intervention/fight actually got through to Jerry!

Random Thoughts:
-The reversal of Tammy and Jill's roles at the end when Jill makes Tammy a sandwich because she's sent her housekeepers on vacation was pretty funny!

-Best line goes to Marjorie when discussing why she couldn't drive herself to meet Jerry. "I felt fine this morning but then I fed the cats granola and poured myself a bowl of Meow Mix, and I thought 'Maybe don't drive.'"

Were you happy to see Marjorie finally get a second chance with her son? Let me know below!